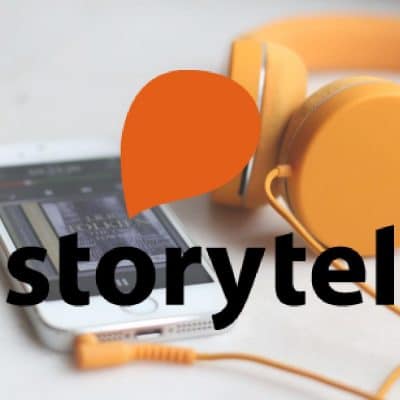 EQT Public Value wird größter Shareholder bei Storytel
8. Septem­ber 2021
Stock­holm — EQT is pleased to announce that EQT Public Value ("EQT Public Value") has acquired 6.6 million shares in Story­tel AB ("Story­tel" or "the Company"), repre­sent­ing an owner­ship of close to 10 percent of shares outstand­ing. Joakim Rubin, Part­ner within EQT Public Value Advi­sory Team, is nomi­nated to join the board of direc­tors, subject to approval of an extra­or­di­nary general meet­ing.
Story­tel, listed on Nasdaq First North has a strong track record of organic and inor­ganic growth in the large and fast-grow­ing audio­book market. Story­tel is one of the world's largest subscribed audio­book and e‑book stream­ing services and offers listen­ing and read­ing of more than 700,000 titles on a global scale. The Company's vision is to make the world a more empa­thetic and creative place with great stories to be shared and enjoyed by anyone, anywhere, and anytime. Storytel's stream­ing busi­ness is conducted under the brands Story­tel and Mofibo. Storytel's publish­ing busi­ness area is carried out through the audio­book publisher Story­Side and acclaimed Nordic publish­ing houses such as Norstedts, People's and Gummerus. Story­tel oper­ates in 25 markets around the globe and is head­quar­tered in Stock­holm, Sweden.
EQT Public Value seeks to iden­tify minor­ity invest­ments in public compa­nies with market lead­ing posi­tions, strong manage­ment teams and signif­i­cant poten­tial for top-line and earn­ings growth. Through share­holder engage­ment, EQT Public Value aims to work closely with exist­ing share­hold­ers, boards, and manage­ment teams in order to allow that compa­nies reach their full poten­tial and deliver share­holder value. In addi­tion to Story­tel, EQT Public Value has previ­ously disclosed posi­tions in Secu­ri­tas, BHG Group, Store­brand, Biogaia, and AFRY.
The EQT Public Value advi­sory team looks forward, pend­ing the Extra­or­di­nary General Meet­ing, to work­ing together with share­hold­ers, board, and manage­ment on the next phase of Storytel's growth jour­ney.