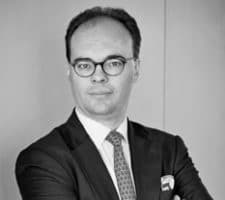 ARQIS advises AVS Verkehrssicherung on the acquisition of Traffics A/S
18. Decem­ber 2018
Düssel­dorf — ARQIS advi­sed AVS Verkehrs­si­che­rung GmbH ("AVS"), a port­fo­lio company of Triton Fund IV, on the acqui­si­tion of Traf­fics A/S ("Traf­fics"), a Danish provi­der in the field of construc­tion site and traf­fic safety based in Gads­trup (Denmark). The parties have agreed not to disc­lose the purchase price.
Traf­fics A/S was estab­lis­hed in 2006 and offers complete solu­ti­ons and services as well as all kinds of access­ories rela­ted to site and traf­fic safety. Custo­mers include road construc­tion compa­nies as well as muni­ci­pa­li­ties and government construc­tion projects in Denmark.
"We have a long-stan­­ding and trus­ting busi­ness rela­ti­ons­hip with Traf­fics. Toge­ther, AVS and Traf­fics can offer their custo­mers in the Danish market a compre­hen­sive product and service port­fo­lio that meets the highest stan­dards," says Dirk Schö­nauer, Mana­ging Direc­tor of AVS.
AVS is a leading specia­list provi­der of traf­fic safety services in Germany, espe­cially of major projects on federal high­ways. The company is head­quar­te­red in Kürten, Germany, and has been a one-stop provi­der of complete services for traf­fic safety projects for more than 30 years. These range from initial plan­ning and obtai­ning permits to complete site construc­tion and safety aspects. AVS has a nati­on­wide presence with 14 loca­ti­ons throughout Germany and employs appro­xi­mately 600 people.
This is the third trans­ca­tion that ARQIS has accom­pa­nied for AVS. In Octo­ber 2018, Jörn-Chris­­tian Schulze's team advi­sed AVS on the acqui­si­tion of Verkehrs­si­che­run­gen Plank GmbH, based in Rems­eck am Neckar, a provi­der in the field of construc­tion site and traf­fic safety. In August 2018, ARQIS assis­ted AVS in the acqui­si­tion of KMK projects, a leading provi­der of road safety products as well as perma­nent road marking in Latvia.
Danish law was hand­led by Poul Schmith. Anders Kjær Dybdahl's team had already assis­ted in the acqui­si­tion of a Danish company for anot­her ARQIS client earlier in 2018.
Advi­sors AVS Verkehrs­si­che­rung GmbH: ARQIS Rechts­an­wälte (Düssel­dorf)
Dr. Jörn-Chris­­tian Schulze, Photo (Lead; Corporate/M&A); Asso­cia­tes: Caro­lin Schlüt­ter (M&A), Carina Engel­hard (Labor Law)
Danish law: Poul Schmith
Anders Kjær Dybdahl (lead), Thomas Bento-Nystad, Line Stens­trup de Heus Kronsbjerg (all Corporate/M&A)
About ARQIS
ARQIS is an inde­pen­dent busi­ness law firm opera­ting in Germany and Japan. The firm was foun­ded in 2006 at its current offices in Düssel­dorf, Munich and Tokyo. Around 45 profes­sio­nals advise domestic and foreign compa­nies at the highest level on the core issues of German and Japa­nese busi­ness law. The focus is on M&A, corpo­rate law, private equity, venture capi­tal, employ­ment law, private clients, intel­lec­tual property, liti­ga­tion as well as real estate law and tax law.