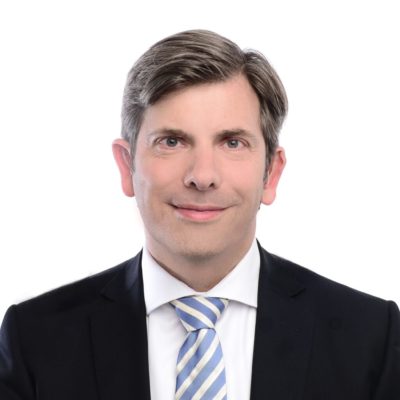 Waterland closes two new SME funds with €4 billion in capital commitments
20. Janu­ary 2023
Hamburg / Munich — Water­land Private Equity has laun­ched two new funds — with capi­tal commit­ments tota­ling four billion euros. Despite a chal­len­ging econo­mic envi­ron­ment, nume­rous insti­tu­tio­nal inves­tors thus provi­ded Water­land with more fresh capi­tal than ever before. In the DACH region, too, the Euro­pean mid-market inves­tor specia­li­zing in buy & build stra­te­gies can thus conti­nue its success story even stronger.
Waterland's ninth fund ("WPEF IX") has a volume of 3.5 billion euros and will invest as usual in medium-sized compa­nies in frag­men­ted growth markets. With the "Water­land Part­ners­hip Fund I", an addi­tio­nal fund was estab­lis­hed for mino­rity share­hol­dings, e.g. in selec­ted former port­fo­lio compa­nies of Water­land. Funds amoun­ting to 500 million euros are now avail­able here. Fund­rai­sing for both funds was comple­ted in just four months and signi­fi­cantly excee­ded the origi­nal target.
"Capi­tal commit­ments from top-class insti­tu­tio­nal inves­tors from all over the world are not a matter of course in these tense and cautious times. Howe­ver, the commit­ment of many exis­ting and new inves­tors shows that our invest­ment philo­so­phy and the nume­rous success stories are sustainably convin­cing," says Dr. Cars­ten Rahlfs (photo © Water­land), Mana­ging Part­ner at Water­land in Hamburg. In two deca­des, the company has comple­ted appro­xi­mately 1,000 tran­sac­tions, foun­ding and deve­lo­ping more than 150 new plat­forms to build success­ful long-term market leaders. The expe­ri­en­ced buy & build inves­tor imple­ments an average of appro­xi­mately ten add-on acqui­si­ti­ons for each of its port­fo­lio companies.
Five new plat­forms in the DACH region in 2022
Water­land is active in Bene­lux, DACH, Scan­di­na­via, Poland, France as well as in the British Isles and recently also in Spain. In the DACH region, Water­land initia­ted five strong plat­forms through majo­rity acqui­si­ti­ons last year: Duven­beck (a leading Euro­pean logistics service provi­der), the Sleepco Group (merger of the premium bed manu­fac­tu­rers RUF and BRUNO from Germany and the Belgian LS Bedding), Lions­Home (a leading Euro­pean product compa­ri­son plat­form), the Swiss commu­ni­ca­ti­ons consul­tancy Team Farner and the soft­ware solu­ti­ons provi­der MT. In addi­tion, more than 20 stra­te­gic acqui­si­ti­ons were made for the port­fo­lio — despite a very tense and compe­ti­tive situa­tion in nume­rous sectors.
For the new year 2023, Dr. Gregor Hengst, part­ner at Water­land in Munich, seesDe­s­pite the vola­tile macroeco­no­mic envi­ron­ment, there are attrac­tive oppor­tu­nities in our target region. For example, tech­­no­­logy-based services and health­care remain inte­res­ting for us. In addi­tion, we are iden­ti­fy­ing and moni­to­ring other frag­men­ted markets where our strong buy & build approach can come into play. In the current envi­ron­ment of incre­a­sed vola­ti­lity, our close colla­bo­ra­tion with port­fo­lio compa­nies on their resi­li­ence and sustainable posi­tio­ning remains an important focus — we are expan­ding our team in the 13 Euro­pean offices for this purpose."
In Germany and Switz­er­land, Water­land is curr­ently inves­ted in the following compa­nies in addi­tion to Duven­beck, Sleepco, Lions­Home, Farner and MT: MEDIAN (reha­bi­li­ta­tion clinic opera­tor), Schö­nes Leben Group (care faci­li­ties), Fit/One (fitness studios), Hanse­fit (company fitness offe­rings), Athera (physio­the­rapy), coeo (receiva­bles manage­ment), Horn & Company (manage­ment consul­ting), Leupold (pack­a­ging), Serrala (payment and finance soft­ware), netgo (IT services), Skay­link (cloud services), enre­ach (unified commu­ni­ca­ti­ons), mrge (adtech), Netrics (mana­ged cloud services) and GOD (enter­prise software).
About Water­land

Water­land is an inde­pen­dent private equity invest­ment firm that helps compa­nies realize their growth plans. With substan­tial finan­cial support and indus­try exper­tise, Water­land enab­les its port­fo­lio compa­nies to achieve acce­le­ra­ted growth both orga­ni­cally and through acqui­si­ti­ons. Water­land has offices in the Nether­lands (Bussum), Belgium (Antwerp), France (Paris), Germany (Hamburg, Munich), Poland (Warsaw), the UK (London, Manches­ter), Ireland (Dublin), Denmark (Copen­ha­gen), Spain (Barce­lona) and Switz­er­land (Zurich). Curr­ently, appro­xi­mately four­teen billion euros in equity funds are managed.
Water­land has consist­ently outper­for­med with its invest­ments since its incep­tion in 1999. The firm ranks fifth globally in the 2020 HEC/Dow Jones Private Equity Perfor­mance Rankings and eighth among global private equity firms in the 2020 Preqin Consis­tent Perfor­mers in Global Private Equity & Venture Capi­tal Report. In addi­tion, Real Deals awar­ded Water­land the title of Pan-Euro­­pean House of the Year 2020 at the PE Awards.
www.waterland.de