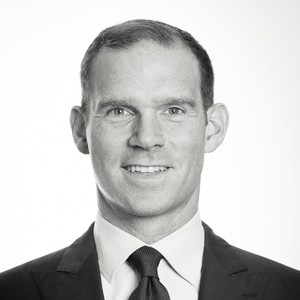 Waterland acquires software development provider GOD
6. April 2021
Munich / Braun­schweig — Toge­ther with Water­land Private Equity, the soft­ware deve­lo­p­ment provi­der GOD (Gesell­schaft für Orga­ni­sa­tion und Daten­ver­ar­bei­tung mbH) plans to acce­le­rate its growth. The company from Lower Saxony is one of the leading provi­ders of custo­mi­zed enter­prise IT and soft­ware solu­ti­ons, espe­cially for compa­nies with complex supply chains and produc­tion proces­ses. The port­fo­lio of services for custo­mers is to be expan­ded through targe­ted acqui­si­ti­ons as part of a buy & build stra­tegy. The share­hol­ders Igor Krahne, Ralf Holland and Dr. Thomas Wolen­ski remain signi­fi­cantly invol­ved as manage­ment team and lead the company opera­tio­nally. The tran­sac­tion is subject to appro­val by the anti­trust authorities.
GOD has been deve­lo­ping and opera­ting custo­mi­zed enter­prise IT and soft­ware solu­ti­ons since 1985. The service provi­der, which is head­quar­te­red in Braun­schweig and has offices in Hamburg, Ingol­stadt, Wolfs­burg and Wroclaw (Poland), specia­li­zes in compa­nies with complex IT projects. The more than 400 employees of GOD support large enter­pri­ses as well as medium-sized compa­nies from requi­re­ments to archi­tec­ture to project manage­ment in the deve­lo­p­ment and opera­tion of indi­vi­dual soft­ware. The offe­ring also inclu­des modern cloud and edge compu­ting services, as well as SAP consulting.
GOD will conti­nue to support sophisti­ca­ted compa­nies in digi­tiz­a­tion through indi­vi­dua­li­zed deve­lo­p­ment and expand its modern product port­fo­lio. In addi­tion, new markets are to be opened up geogra­phi­cally through further loca­ti­ons. The IT and soft­ware market conti­nues to be a rapidly growing market in the wake of digi­tiz­a­tion: The digi­tal asso­cia­tion Bitkom fore­casts an incre­ase in sales to 174.4 billion euros in 2021 for Germany alone. This is expec­ted to create around 20,000 new jobs.
Igor Krahne, mana­ging part­ner of GOD, says: "The IT and soft­ware sector is constantly reinven­ting itself, which requi­res a broad product range on the one hand, but also a high degree of specia­liz­a­tion on the other. Waterland's expe­ri­ence in the tech sector has convin­ced us that we have the right part­ner on board: This will secure our claim to lead the digi­tal trans­for­ma­tion toge­ther with our customers."
Dr. Gregor Hengst, Princi­pal at Water­land, adds: "We are impres­sed how GOD's team is growing sustainably in the area of complex soft­ware solu­ti­ons. The company is bene­fi­t­ing from demand trends through digi­ta­liz­a­tion, Agile deve­lo­p­ment and IoT deve­lo­p­ments, as well as in cloud compu­ting. We look forward to further acce­le­ra­ting growth through acqui­si­ti­ons as well."
Water­land has exten­sive expe­ri­ence in the digi­ta­liz­a­tion, IT and telecom­mu­ni­ca­ti­ons sectors: the Water­land port­fo­lio in these areas inclu­des Serrala (finan­cial auto­ma­tion and payment soft­ware), Skay­link (mana­ged cloud services), Enre­ach (unified commu­ni­ca­ti­ons), netgo group (IT services) and netrics (enter­prise IT).
Water­land Advisor:
Boston Consul­ting Group (Commer­cial)
Henge­ler Muel­ler (Legal)
Ernst & Young (Finan­cial)
GCA Altium (Debt) advised.
About Water­land
Water­land is an inde­pen­dent private equity invest­ment firm that helps compa­nies realize their growth plans. With substan­tial finan­cial support and indus­try exper­tise, Water­land enab­les its port­fo­lio compa­nies to achieve acce­le­ra­ted growth both orga­ni­cally and through acqui­si­ti­ons. Water­land has offices in the Nether­lands (Bussum), Belgium (Antwerp), France (Paris), Germany (Hamburg, Munich), Poland (Warsaw), the UK (Manches­ter), Ireland (Dublin), Denmark (Copen­ha­gen) and Switz­er­land (Zurich). Curr­ently, over eight billion euros in equity funds are under management.
Water­land has consist­ently outper­for­med with its invest­ments since its incep­tion in 1999. The firm ranks fifth globally in the 2020 HEC/Dow Jones Private Equity Perfor­mance Rankings and eighth among global private equity firms in the 2020 Preqin Consis­tent Perfor­mers in Global Private Equity & Venture Capi­tal Report. In addi­tion, Real Deals awar­ded Water­land the title of "Pan-Euro­­pean House of the Year 2020" at the PE Awards.