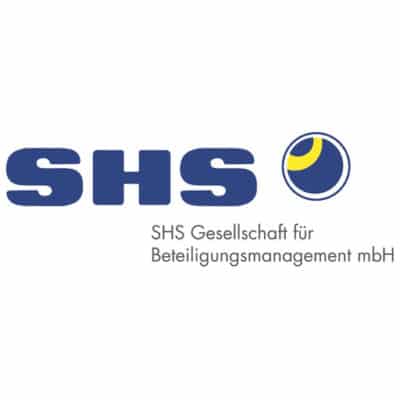 SHS invests in Swiss life science company evitria
20. Decem­ber 2018
Tübingen/Schlieren (Switz­er­land) - SHS V, a fund mana­ged by Tübin­­gen-based SHS Gesell­schaft für Betei­li­gungs­ma­nage­ment, is inves­t­ing in Swiss evitria AG toge­ther with AFINUM. The life science company supplies large phar­maceu­ti­cal and biotech compa­nies with custom anti­bo­dies for rese­arch. For SHS, it is the first invest­ment from the SHS V fund, which had its first closing in July 2018.

evitria AG, based in Schlie­ren near Zurich, is a service provi­der for the produc­tion of custo­mi­zed anti­bo­dies. The company has a track record of more than 5,000 anti­­body-based mole­cu­les produ­ced. evitria's custo­mers are leading global phar­maceu­ti­cal compa­nies as well as acade­mic labo­ra­to­ries and biotech compa­nies from North America, Europe, Asia and Australia.
Many of the worl­d's top-selling drugs are thera­peu­tic anti­bo­dies. Accor­din­gly, drug deve­lo­pers are inten­si­vely rese­ar­ching further anti­­body-based drugs against dise­a­ses such as cancer or neuro­lo­gi­cal disor­ders such as demen­tia. For this, they need specia­li­zed and relia­ble suppli­ers. The market in which evitria opera­tes will ther­e­fore conti­nue to grow dyna­mi­cally in the coming years.
SHS and AFINUM acquire a stake in evitria AG, which was foun­ded in 2010, with the aim of tapping into new custo­mer groups and estab­li­shing a busi­ness unit in the USA to serve the market there directly. This is the first joint invest­ment for SHS and AFINUM.
Corne­lius Maas, Senior Invest­ment Mana­ger at SHS, says: "We are very plea­sed to join forces with AFINUM and the expe­ri­en­ced manage­ment team to further deve­lop this fast-growing company inter­na­tio­nally. The anti­body produc­tion process at evitria is charac­te­ri­zed by high effi­ci­ency, quality and stabi­lity combi­ned with very short deli­very times. In short, evitria combi­nes an estab­lished, leading market posi­tion with high growth poten­tial. These charac­te­ristics guide all further invest­ments of our SHS‑V fund."
About SHS Gesell­schaft für Betei­li­gungs­ma­nage­ment mbH
Tübin­­gen-based SHS Gesell­schaft für Betei­li­gungs­ma­nage­ment invests in medi­cal tech­no­logy and life science compa­nies with a focus on expan­sion finan­cing, share­hol­der chan­ges and succes­sion situa­tions. In doing so, SHS enters into both mino­rity and majo­rity share­hol­dings. As an expe­ri­en­ced indus­try inves­tor, the company, which was foun­ded in 1993, supports the growth of its port­fo­lio compa­nies through a network of colla­bo­ra­ti­ons, for exam­ple in the intro­duc­tion of new products, regu­la­tory issues or entry into addi­tio­nal markets. The German and inter­na­tio­nal inves­tors in SHS funds include profes­sio­nal pension funds, pension funds, stra­te­gic inves­tors, funds of funds, family offices, entre­pre­neurs and the SHS manage­ment team. The equity invest­ment of the AIFM-regis­­te­red company is up to € 30 million, volu­mes excee­ding this can be imple­men­ted with a network of co-inves­­tors. Follo­wing the first closing of SHS's fifth fund of more than EUR 90 million in July 2018, invest­ments are alre­ady being made from the fund. The final closing will take place in July 2019.