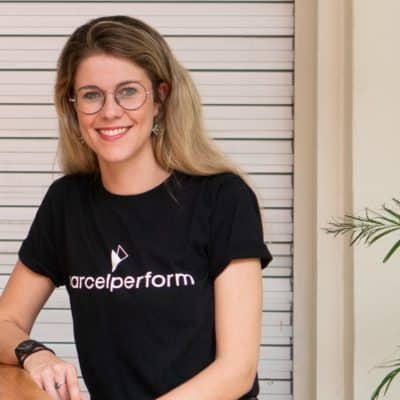 Parcel Perform: USD 20 million Series‑A from lead investor Cambridge Capital and SoftBank Ventures Asia
11. August 2021
SaaS market leader for deli­very expe­ri­ence Parcel Perform secu­res 20 million Series A invest­ment from lead inves­tor Cambridge Capi­tal with parti­ci­pa­tion from Soft­Bank Ventures Asia
Profi­ta­ble SaaS market leader for e‑commerce deli­very expe­ri­ence recei­ves stra­te­gic invest­ment from global inves­tors. The funds will be used for further expan­sion and tech­no­logy development.
Berlin — Parcel Perform (www.parcelperform.com), the Berlin and Singa­­pore-based leading cloud-based deli­very plat­form for e‑commerce busi­nesses world­wide, secu­res $20 million in a successful Series A finan­cing. Cambridge Capi­tal is acting as lead inves­tor. Soft­Bank Ventures Asia is also invol­ved in the round, as well as exis­ting inves­tors Wave­ma­ker Part­ners and Investible.
Parcel Perform mana­ges over 100 million parcel track­ing updates daily and provi­des real-time trans­pa­rent track­ing data. It also helps compa­nies increase custo­mer reve­nue value by up to 40 percent. Parcel Perform is profi­ta­ble and growing steadily. Sales have increased five­fold since the COVID 19 pande­mic outbreak.
The stra­te­gic invest­ment from leading capi­tal provi­ders will help Parcel Perform soli­dify its tech­no­logy leader­ship posi­tion, as well as drive global expan­sion and team expan­sion. The fresh funds will go toward expan­ding the company's tech­no­logy offe­rings and advan­cing AI solu­ti­ons: This includes scaling the company's proprie­tary Date of Arri­val tool, which calcu­la­tes accu­rate fore­casts of a shipment's arri­val date. In addi­tion, the new funding will be used to estab­lish a regio­nal head­quar­ters in North America. The team of curr­ently 100 employees in the Asia-Paci­­fic region and in Europe is to be expan­ded to 150 by the end of the year.
Through the deep indus­try know­ledge of its foun­ding team, Parcel Perform is buil­ding a global busi­ness: Focu­sed on stan­dar­di­zing last mile logi­stics data from over 700 logi­stics provi­ders world­wide. Parcel Perform has the largest data set in the indus­try. Deli­very Expe­ri­ence Plat­form tech­no­logy under­pins the logi­stics decis­­ion-making and custo­mer expe­ri­ence of leading e‑commerce compa­nies such as Nespresso. Direct sellers like Water­drop and market­places like Idealo also use the technology.
"E‑commerce is incre­asingly beco­ming the primary retail chan­nel. This makes the need for an excel­lent post-purchase expe­ri­ence busi­­ness-criti­­cal for dealers:inside. Parcel Perform is uniquely posi­tio­ned to meet this demand with its enter­­prise-grade solu­ti­ons and globally stan­dar­di­zed logi­stics data inte­gra­ti­ons. We are very plea­sed that our inves­tors reco­gnize our ability to build a sustainable and profi­ta­ble busi­ness. We alre­ady part­ner with some of the world's most deman­ding busi­ness custo­mers, helping them opti­mize the satis­fac­tion of their online custo­mers," says Dr. Arne Jero­schew­ski, CEO and co-foun­­der of Parcel Perform.
"Our goal is to build scalable, sustainable, and custo­­mer-focu­­sed enter­prise soft­ware. In the process, we have grown our team to over 100 employees and expan­ded our custo­mer base from our roots in Asia to work with leading brands, market­places and logi­stics service provi­ders in Europe and North America. Today, we are proud to support hundreds of custo­mers by enab­ling them to use our plat­form as a true diffe­ren­tia­tor in their respec­tive busi­nesses," adds Dana von der Heide (photo), CCO and co-foun­­der of Parcel Perform.
Benja­min Gordon, Mana­ging Part­ner of Cambridge Capi­tal, empha­si­zes, "Cambridge Capi­tal focu­ses exclu­si­vely on global logi­stics and supply chain tech­no­logy. We are plea­sed to part­ner with Arne and Dana as the lead inves­tor in this Series A finan­cing. Visi­bi­lity is an important market in the age of e‑commerce. After evalua­ting many compa­nies world­wide, we are convin­ced that Parcel Perform offers the best solu­tion for visi­bi­lity and customer:inside expe­ri­ence. Parcel Perform has crea­ted a unique value propo­si­tion with the industry's most compre­hen­sive solu­tion that provi­des brands, market­places and carri­ers with end-to-end ship­ment track­ing. Arne and Dana reflect what we are looking for: Outstan­ding Founder:s with exper­tise in the supply chain indus­try and a focus on buil­ding profi­ta­ble growth over the long term."
"Recent years have high­ligh­ted the importance of global trade and stable supply chains. Parcel Perform has not only laun­ched a scalable, modu­lar enter­prise plat­form, but also built a global commu­nity for e‑commerce experts with "Parcel Moni­tor." Through their passion for the indus­try, hyper-global approach, and diverse team, they are deli­ve­ring capa­bi­li­ties that will trans­form everyone's expe­ri­ence in last-mile deli­very. We are exci­ted to work with them and support them in their next chap­ter of inno­va­tion in e‑commerce logi­stics," added Cindy Jin, Part­ner at Soft­Bank Ventures Asia.
The company will conti­nue to expand its strong part­ner and inte­gra­tion network with compa­nies such as AWS and SAP. Parcel Perform recently expan­ded its B2C plat­form "Parcel Moni­tor" into a global commu­nity site. Origi­nally, the tool served as a track­ing service for end users. Curr­ently, it also offers e‑commerce logi­sti­ci­ans free access to logi­stics data.
Parcel Perform has offices in Singa­pore, Viet­nam and Germany. During the expan­sion of its LogTech SaaS busi­ness, Parcel Perform built a diverse team of over 100 employees. The company atta­ches great importance to compli­ance with its own equa­lity objectives.
State­ments from Nespresso, Idealo and other Parcel Perform custo­mers can be found here.
Here you can find more infor­ma­tion about the company as well as picture material.
About Parcel Perform

Parcel Perform is the leading plat­form for deli­very expe­ri­ence. It enables e‑commerce compa­nies world­wide to create compre­hen­sive end-to-end custo­mer expe­ri­en­ces and opti­mize logi­stics opera­ti­ons with powerful data inte­gra­ti­ons, package track­ing, deli­very noti­fi­ca­ti­ons and real-time logi­stics perfor­mance reports. Parcel Perform's scalable SaaS plat­form performs more than 100 million parcel updates daily from 700 logi­stics service provi­ders. The data-driven company holds a market-leading posi­tion in the deve­lo­p­ment of inno­va­tive machine lear­ning and AI appli­ca­ti­ons in e‑commerce logi­stics. This includes, among other things, the exact predic­tion of the arri­val date of a ship­ment. Parcel Perform is the favored part­ner for leading inter­na­tio­nal brands such as Nespresso, as well as market­places and logi­stics provi­ders across all indus­tries. www.parcelperform.com.
About Cambridge Capital

Cambridge Capi­tal is an invest­ment firm focu­sed on the applied supply chain. The firm provi­des private equity to finance the expan­sion, reca­pi­ta­liza­tion or acqui­si­tion of growth compa­nies in trans­por­ta­tion, logi­stics and supply chain tech­no­logy. Our philo­so­phy is to invest in compa­nies where our opera­ting exper­tise and in-depth supply chain know­ledge can help our port­fo­lio compa­nies achieve outstan­ding value. For more infor­ma­tion, please visit www.cambridgecapital.com.
About Soft­Bank Ventures Asia

Foun­ded in 2000, Soft­Bank Ventures Asia is the early-stage venture capi­tal arm of the Soft­Bank Group. Its exper­tise lies in ICT invest­ments inclu­ding AI, IoT, and smart robo­tics. Soft­Bank Ventures Asia looks for early to growth-stage start-ups that have strong busi­ness poten­tial in the global market and assist them to be plug­ged into the Soft­Bank ecosys­tem by faci­li­ta­ting side-by-side growth. Soft­Bank Ventures Asia curr­ently opera­tes approx. $1.5B under manage­ment, inves­t­ing in inno­va­tive tech­no­logy start-ups across the world. For more infor­ma­tion, please visit https://www.softbank.co.kr.