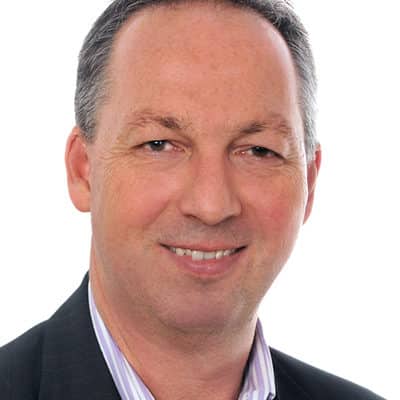 Largest private placement in the German IoT sector in 2018: USD 50 million for tado
Cate­gory: Private Equity

29. Octo­ber 2018
Munich — With the support of invest­ment bank Bryan, Garnier & Co, Munich-based smart ther­mo­stat provi­der tado has raised $50 million (€43 million) in a new round of funding, attrac­ting inter­net giant Amazon and energy company E.ON, among others, as new inves­tors. This makes it the largest private finan­cing round to date in the German IoT (Inter­net of Things) sector and the largest in Europe in the Inter­net of Things for private households.
Foun­ded in 2011, the flag­ship Inter­net of Things company has raised a total of over USD 100 million (EUR 89 million) in capi­tal to date. This also makes tado one of the three best-funded provi­ders of energy effi­ci­ency solu­ti­ons in Germany (after Sonnen with 147 million euros and Helia­tek with 138 million euros). In addi­tion to Amazon, the new inves­tors in the provi­der of smart ther­mo­stats and home climate manage­ment services include energy compa­nies E.ON and Total, as well as U.S. VC inves­tor Energy Inno­va­tion Capi­tal, WS Capi­tal and the Euro­pean Invest­ment Bank (EIB). Previous backers include German venture capi­ta­lists Target Part­ners, Short­cut Ventures and BayBG, as well as the Siemens Group. Bryan Garnier has supported all four finan­cing rounds since 2014.
Up to 31 percent heating cost savings / Apple as exclu­sive retail partner
The smart ther­mo­stats from tado connect heating and air condi­tio­ning systems to the Inter­net and help save up to 31% on heating costs. The smar­t­­phone-connec­­ted devices detect, for exam­ple, when resi­dents leave the house or windows are opened, allo­wing them to auto­ma­ti­cally adjust tempe­ra­tures effi­ci­ently. Since its foun­ding, the company, which curr­ently has 180 employees, has doubled its user base annu­ally to around 400,000 users. The tado retail part­ners include Amazon, Saturn and also Apple, which exclu­si­vely sells the Munich-based company's ther­mo­stats in 111 Euro­pean Apple stores. For its 34 so-called Solu­tion Part­ners, such as the German E.ON or the Austrian Verbund, tado°'s SaaS offe­ring enables them to inten­sify custo­mer loyalty.
The market for smart ther­mo­stats is expec­ted to grow by 54% annu­ally until the end of 2022, when it will be worth USD 6.8 billion (EUR 5.9 billion). A key driver here is also the rise of home assistants such as the Apple Home, Google Assistant and Amazon Alexa. "We are convin­ced that soon every buil­ding will be intel­li­gently heated and cooled. Now is exactly the right time to raise addi­tio­nal capi­tal and leverage it to estab­lish tado as number one in this growing market," says Toon Bouten, CEO of tado.
Serious compe­ti­tor to Google Nest
With the newly raised funds, tado intends to expand its service offe­ring and further pene­trate the Euro­pean market. Unlike its U.S. compe­ti­tor Nest, which was bought by Inter­net company Google in 2014 for $3.2 billion, tado ther­mo­stats are easy to inte­grate into stan­dard smart home systems and work with virtually all heating systems commonly used in Europe.
"tado has grown rapidly since its foun­ding and is a serious compe­ti­tor to Google Nest. This has convin­ced Amazon as well as E.ON, Total and other leading inves­tors," empha­si­zes Falk Müller-Veerse (photo), Part­ner and Head of Germany respon­si­ble for Bryan Garnier's German busi­ness. "This is one of the largest private finan­cing rounds in 2018 in Germany and the largest in the IoT sector — and with top inves­tors. We are very proud to have been able to accom­pany this German flag­ship growth story for years."
About Bryan, Garnier & Co
Bryan, Garnier & Co, foun­ded in 1996 in Paris and London, is an invest­ment bank focu­sed on Euro­pean growth compa­nies with offices in London, Paris, Munich, Zurich and New York. As an inde­pen­dent "full service" invest­ment bank, it offers compre­hen­sive finan­cing advice and support along the entire life cycle of its clients — from initial finan­cing rounds to a poten­tial sale or IPO with subse­quent follow-up finan­cing. The range of services includes equity analy­sis, equity sales and trading, private and public capi­tal raising, and M&A services for growth compa­nies and their inves­tors. The focus is on key growth sectors of the economy such as tech­no­logy (TMT) and health­care, but also smart indus­tries & energy, brand and consu­mer goods, and busi­ness services. Bryan Garnier is a regis­tered broker and licen­sed with the FCA in Europe and FINRA in the US. The company is a part­ner of the London Stock Exch­ange and Euronext.