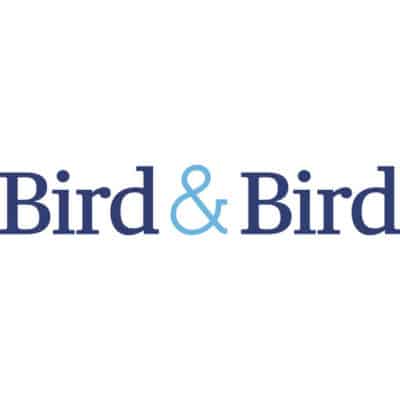 Infront ASA acquires vwd Group from The Carlyle Group for EUR 130 million.
Cate­gory: Private Equity

12. April 2019
Frank­furt am Main/ Oslo — The Norwe­gian Infront ASA has acqui­red the German vwd Group GmbH inclu­ding its Euro­pean subsi­dia­ries to create the leading Euro­pean provi­der of finan­cial market solu­ti­ons. The current majo­rity owner, private equity giant The Carlyle Group, had acqui­red its shares in 2012. Bird & Bird LLP advi­sed Infront ASA on this transaction
The Fede­ral Finan­cial Super­vi­sory Autho­rity (BaFin) must now decide on the execu­tion of the tran­sac­tion. The closing of the tran­sac­tion with a purchase price of EUR 130 million is plan­ned for the second quar­ter of 2019.
With the forth­co­ming take­over, Infront will acquire not only vwd Group GmbH but also all nine Euro­pean subsi­dia­ries, inclu­ding vwd Verei­nigte Wirt­schafts­dienste GmbH, as well as other compa­nies in Germany, the Nether­lands, Belgium, Luxem­bourg, Italy and Switz­er­land. Head­quar­te­red in Frank­furt am Main, vwd offers fintech and regtech products and services for the invest­ment indus­try. The acqui­si­tion extends Infront's reach to conti­nen­tal Europe through its Nordic home markets and opera­ti­ons in the UK, France and South Africa, crea­ting Europe's leading finan­cial market solu­ti­ons provi­der. (stock market advertisement)
Infront is a global Norwe­gian finan­cial analy­sis provi­der and is listed on the Oslo Stock Exch­ange. The company relies on highly inno­va­tive tech­no­logy solu­ti­ons in the form of Soft­ware as a Service (Saas) and cloud-based appli­ca­ti­ons. Infront ASA provi­des its clients with market data, trading solu­ti­ons and up-to-date news for profes­sio­nal and private inves­tors in the Nordic count­ries and inter­na­tio­nally. With the so-called Infront Profes­sio­nal Termi­nal, users can access market data, company news, and analy­ses in real time, as well as trade elec­tro­ni­cally on the finan­cial market. The company was foun­ded in Oslo in 1998.
Bird & Bird and its inter­na­tio­nal team led by part­ner Dr. Kai Kerger (Corporate/M&A) advi­sed the German, Dutch and Belgian markets. In addi­tion to corpo­rate law, the focus was on regu­la­tory issues rela­ting to the finan­cial services indus­try. The inter­na­tio­nal lead for the tran­sac­tion was provi­ded by the Norwe­gian law firm Selmer.
Advi­sor Infront ASA: Bird & Bird (Germany, The Hague and Brussels)
Part­ner Dr. Kai Kerger (Lead Part­ner ) and Asso­ciate Dr. Ann-Kris­­tin Asmuß, LL.M. (Corporate/M&A) as well as Part­ner Dr. Michael Jüne­mann (Lead Part­ner Regu­la­tion) and Asso­ciate Johan­nes Wirtz, LL.M. (Banking & Finance/Regulation) formed the core team. Also invol­ved were asso­cia­tes Inga Kerner, Chyn­gyz Timur, LL.M. and Michael Maier (Corporate/M&A) as well as Julia Fröh­der (Banking & Finance/Regulation), Part­ner Dr. Barbara Geck and Asso­ciate Florian Kesse­nich (Labor Law), Part­ner Jörg-Alex­an­­der Paul and Asso­ciate Holger Nieden­führ (Commercial/IT) and Senior Coun­sel Mascha Grund­mann (Intellec­tual Property); Part­ner Pauline Vos and Asso­ciate Marinke Moeli­ker, (Corporate/M&A), Anne­ma­rieke van Vlodrop (Labor Law) and Coun­sel Karen Berg (Commer­cial), all Nether­lands; Part­ner Paul Hermant and Asso­cia­tes Cedric Berck­mans, (Corporate/M&A), Anton Aerts (Labor Law), all Belgium.
Selmer AS (Norway): Thomas G. Miche­let, Remi Dramstad and Jon Fred­rik Johan­sen (joint lead)Schellenberg Witt­mer (Switz­er­land): Pascal Hubli and Karin Mülchi
Gattai Minoli Agos­ti­nelli Part­ners (Italy): Nicola Marte­gani and Gerardo Gabrielli