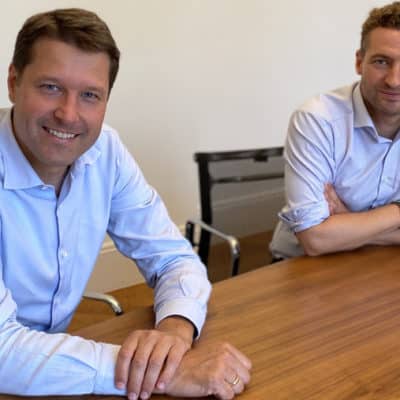 Family Office Egeria invests in Isoplus
7. Febru­ary 2022
Amster­dam / Munich / Rosen­heim — Egeria acqui­res Isop­lus, a leading manu­fac­tu­rer of pre-insu­la­­ted pipe systems for district heating supply. Egeria, a family-owned, pan-Euro­­pean invest­ment company, will acquire 100% of the shares in Isop­lus, based in Germany. Isop­lus is a leading Euro­pean supplier of pre-insu­la­­ted pipe systems with an outstan­ding market posi­tion in the district heating supply sector. In the future, the exis­ting manage­ment will run the company as co-owners and imple­ment the growth stra­tegy toge­ther with Egeria. The acqui­si­tion is subject to custo­mary closing condi­ti­ons and is expec­ted to close in the first quar­ter of 2022. The parties have agreed not to disc­lose details of the transaction.
Isop­lus was foun­ded in 1974 and has become a leader in the Euro­pean district heating market. The company opera­tes 8 produc­tion sites, employs appro­xi­mately 1,200 people and is active in over 30 countries.
Isop­lus' main market, district heating, is consi­de­red a key element in the tran­si­tion to CO2-neutral heat genera­tion. With many years of expe­ri­ence and a complete product port­fo­lio, as well as a broad Euro­pean market posi­tion, Isop­lus is excel­lently posi­tio­ned to bene­fit from this attrac­tive and dyna­mic market, which is driven by a clear need for the expan­sion of envi­ron­ment­ally friendly heat. Egeria's invest­ment provi­des the company with the finan­cial backing and opera­tio­nal support to further acce­le­rate growth and deve­lop the company into a leading provi­der of sustainable, envi­ron­ment­ally friendly heating services throughout Europe.
Hannes Rumer (photo), Mana­ging Part­ner DACH at Egeria in Munich: "We are impres­sed by Isop­lus' growth story. Through conti­nuous entre­pre­neurs­hip, Isop­lus has estab­lis­hed a leading posi­tion in an attrac­tive market. The company is a great plat­form for future growth, and we want to further streng­t­hen its posi­tion as a leading provi­der of sustainable, envi­ron­ment­ally friendly heating solu­ti­ons. We look forward to working with manage­ment and suppor­ting the company in its next phase of growth."
Wolf­gang Blum­schein, Roland Hirner and Jörg Kauschat, Isop­lus Manage­ment: "We are deligh­ted to have Egeria as a new main share­hol­der of Isop­lus. In recent years, we have conti­nuously deve­lo­ped Isop­lus into one of the market leaders for district heating pipes. We are convin­ced that Isop­lus is ready to acce­le­rate its growth as a provi­der of sustainable heating services and see Egeria as the ideal part­ner to realize the next phase of growth."
Advi­sor to Egeria: Clif­ford Chance
Led by part­ner Dr. Nicole Englisch and senior asso­ciate Sina Schwirz (both Corporate/ M&A/ Private Equity, Munich).
About Isop­lus Group
Isop­lus is a leading supplier of ther­mally insu­la­ted pipe systems, mainly for district heating. In addi­tion to ther­mally insu­la­ted pipes, Isop­lus also offers joint instal­la­tion services and coating services for other indus­trial pipes and products. Isop­lus' services include design, project manage­ment, produc­tion, construc­tion super­vi­sion, instal­la­tion, docu­men­ta­tion and network moni­to­ring. The company has a broad custo­mer base of local utili­ties, muni­ci­pa­li­ties and contrac­tors served through a direct sales force. www.isoplus.de/home.html
About Egeria
Egeria is an inde­pen­dent pan-Euro­­pean invest­ment company foun­ded in 1997 and focu­sed on medium-sized compa­nies. Egeria invests in healthy compa­nies with growth poten­tial. Egeria belie­ves in buil­ding great compa­nies toge­ther with entre­pre­neu­rial manage­ment teams (Boldly Buil­ding Together).
Egeria Private Equity Funds holds invest­ments in 13 compa­nies in the Nether­lands and the DACH region, while Egeria Ever­green holds invest­ments in 7 compa­nies. Egeria's port­fo­lio compa­nies gene­rate combi­ned sales of more than EUR 2.4 billion and employ around 12,500 people. Other acti­vi­ties of the Egeria Group are Egeria Real Estate Invest­ments, Egeria Real Estate Deve­lo­p­ment and Egeria Listed Invest­ments. In 2018, Egeria laun­ched "Egeriado," a corpo­rate giving program that supports projects in the fields of art, culture and social welfare. www.egeriagroup.com
About Clif­ford Chance
Clif­ford Chance, one of the world's leading law firms, is present for its clients with around 3,400 legal advi­sors in all major busi­ness centers around the world. In Germany, Clif­ford Chance is repre­sen­ted by around 300 lawy­ers, audi­tors, tax advi­sors and soli­ci­tors in Düssel­dorf, Frank­furt am Main and Munich.