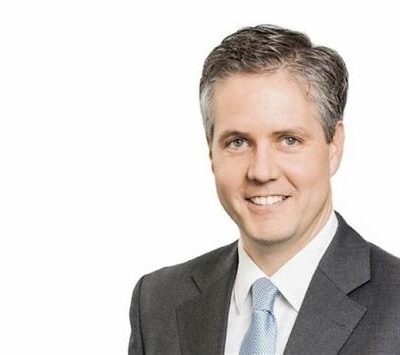 Concentro finds new investor for ORDA Technologies
4. July 2022
Munich — ORDA Tech­no­lo­gies GmbH, an inno­va­tive tech­no­logy start-up from Munich, had to file for insol­vency procee­dings in May 2022. With the support of Concen­tro Manage­ment AG, insol­vency admi­nis­tra­tor Henrik Bran­den­burg found a compe­tent inves­tor to ensure the conti­nua­tion of the company's technology.
ORDA Tech­no­lo­gies GmbH, foun­ded in 2018, has focu­sed on the digi­ta­liz­a­tion of the cate­ring indus­try with the app of the same name and has deve­lo­ped a complete solu­tion for cate­ring busi­nes­ses. In doing so, ORDA offers the end user the option of both pre-orde­­ring meals in parti­ci­pa­ting restau­rants for pickup and orde­ring digi­tally in the restau­rant itself and proces­sing the payment cash­lessly. Further­more, ORDA offers an in-app marke­ting plat­form for better custo­mer reten­tion as well as the possi­bi­lity of selling off remai­ning stock.
The Concen­tro tran­sac­tion team around Lars Werner (Part­ner), Andreas Jaburg (Project Mana­ger and Princi­pal) and Sönke Storm (Senior Consul­tant) was exclu­si­vely manda­ted as sell-side advi­sors. Despite the still partly tense market situa­tion in the cate­ring indus­try, it was possi­ble to sell the assets of ORDA Tech­no­lo­gies GmbH to Gastro­Soft GmbH, foun­ded by Mr. Timur Türel, in an inves­tor process and thus find a sustainable solu­tion for the tech­no­logy. Gastro­Soft is a provi­der of POS systems and POS soft­ware and now serves 7,500 custo­mers in the restau­rant, retail and other industries.
Gastro­Soft GmbH, based in Krefeld on the Lower Rhine, takes up the ideas of the company's foun­der as a new inves­tor and merges "ORDA" while preser­ving its econo­mic inde­pen­dence. "We are very plea­sed that we were able to find a solu­tion for ORDA and that we can now inte­grate them into our network. Of course, we already have many inno­va­tive plans for the future," empha­si­zes GastroSoft's Mana­ging Direc­tor, Timur Türel.
"I am very plea­sed that, despite the chal­len­ging market situa­tion, we have seen great inte­rest in ORDA and have been able to accom­plish a trans­fer­ring reor­ga­niz­a­tion within a short window of time," said insol­vency admi­nis­tra­tor Henrik Brandenburg.
Concentro's tran­sac­tion team adds, "The inves­tor solu­tion around Timur Türel and Gastro­Soft GmbH proved ideal for the acqui­si­tion of ORDA during the process."
Concen­tro Project Team:
Lars Werner (Part­ner), Andreas Jaburg (Princi­pal), Sönke Storm (Senior Consultant)