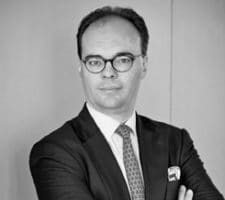 ARQIS advises TRIGO Group on acquisition of QSSL Industrieservice
2. April 2019
Düssel­dorf — ARQIS has provi­ded legal advice to the TRIGO Group, an inter­na­tio­nal provi­der of opera­tio­nal quality manage­ment solu­ti­ons for the manu­fac­tu­ring indus­try, on the expan­sion of its busi­ness acti­vi­ties in Germany. TRIGO has acqui­red the busi­ness opera­ti­ons of QSSL Indus­trie­ser­vice GmbH, which opera­tes in the field of quality assurance services for the auto­mo­tive indus­try, from its insol­vency admi­nis­tra­tor Ilkin Banan­y­arli (PLUTA) as part of a trans­fer­ring reor­ga­niz­a­tion. Both parties agreed not to disc­lose the purchase price.
QSSL Industrieservice's services include quality control of parts and compon­ents as well as other indus­trial services such as assem­bly and logistics services. The current TRIGO loca­ti­ons in Stutt­gart and Berlin will bene­fit from the acqui­si­tion, and the loca­ti­ons in Fell­bach and Mann­heim gained with the take­over will enable further, deeper market penetration.
TRIGO was foun­ded in 1997. The inter­na­tio­nally active company offers opera­tio­nal and stra­te­gic quality manage­ment solu­ti­ons for the manu­fac­tu­ring sector, espe­cially for the auto­mo­tive and aero­space indus­tries. With a team of more than 10,000 employees working in more than 25 coun­tries on four conti­nents, TRIGO offers a compre­hen­sive port­fo­lio of quality assurance services ranging from inspec­tion and testing to consul­ting and training.
ARQIS already advi­sed TRIGO Group in 2016 on its market entry into the German market in the context of the acqui­si­tion of "Böllin­ger Qualitätssicherungsgruppe".
Advi­sors to TRIGO: ARQIS Rechts­an­wälte (Düssel­dorf)
Dr. Jörn-Chris­­tian Schulze, Foto (M&A), Johan­nes Landry (Insol­vency Law, M&A) (both lead), Dr. Tobias Brors (Labor Law), Dr. Ulrich Lien­hard (Real Estate Law); of Coun­sel: Dr. Thomas Görge­manns (M&A); Asso­cia­tes: Thomas Chwa­lek (M&A), Jenni­fer Huschauer (Labor Law), Bere­nike Gott­wald (Tran­sac­tion Support Specia­list, Labor Law)
About ARQIS
ARQIS is an inde­pen­dent busi­ness law firm opera­ting in Germany and Japan. The firm was foun­ded in 2006 at its current offices in Düssel­dorf, Munich and Tokyo. Around 45 profes­sio­nals advise domestic and foreign compa­nies at the highest level on the core issues of German and Japa­nese busi­ness law. The focus is on M&A, corpo­rate law, private equity, venture capi­tal, employ­ment law, private clients, intel­lec­tual property, liti­ga­tion as well as real estate law and tax law. For more infor­ma­tion, visit www.arqis.com.