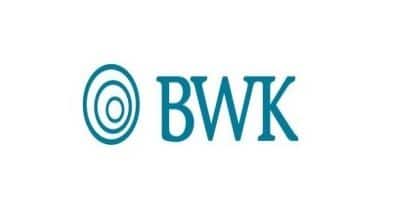 ARQIS advises BWK on majority stake in H & R Industrierohbau
Cate­gory: Private Equity

27. June 2018
Düssel­dorf — ARQIS has advi­sed BWK GmbH Unter­­neh­­mens-Betei­­li­­gungs­­­ge­­sel­l­­schaft (BWK) on the acqui­si­tion of a majo­rity stake in H & R Indus­trie­rohr­bau GmbH.
H & R Indus­trie­rohr­bau GmbH is head­quar­te­red in Gold­bach, Bava­ria, and specia­li­zes in the main­ten­ance and new cons­truc­tion of pipe­lines in produc­tion plants. In 2017, the company gene­ra­ted sales of just under 16 million euros with 80 employees at three loca­ti­ons — inclu­ding two "on-site loca­ti­ons" within indus­trial parks in the Rhine-Main region. H & R's custo­mer base includes well-known major corpo­ra­ti­ons in the chemi­cal and phar­maceu­ti­cal indus­tries (e.g. Akzo­No­bel, Boeh­rin­ger Ingel­heim, Sanofi or Clari­ant) as well as medium-sized indus­trial customers.
"H & R is an excel­lently posi­tio­ned company in the market with an excel­lent repu­ta­tion. We are convin­ced that we can cons­truc­tively accom­pany H & R's growth course," says Dr. Bernd Berg­schnei­der, BWK Mana­ging Direc­tor. Rainer Miller, member of BWK's manage­ment board: "Toge­ther with H & R, we will estab­lish further loca­ti­ons and, if neces­sary, also be present in other indus­trial parks via Buy&Build."
BWK GmbH Unter­neh­mens­be­tei­li­gungs­ge­sell­schaft, based in Stutt­gart, is one of the oldest German private equity compa­nies and pursues a long-term invest­ment approach. Alre­ady in the spring of this year, ARQIS advi­sed BWK GmbH on the acqui­si­tion of a mino­rity stake in Crui­se­Vi­sion GmbH, one of the leading provi­ders of photo and video products on ocean-going cruise ships.
Advi­sors to BWK GmbH: ARQIS Rechts­an­wälte (Düssel­dorf)
Dr. Chris­tof Alex­an­der Schnei­der (Lead; Corporate/M&A), Dr. Andrea Panzer-Heemeier (Labor Law), Dr. Ulrich Lien­hard (Real Estate), Dimi­trios Chris­to­pou­los (Commer­cial), Marcus Noth­hel­fer (IP; Munich); Asso­cia­tes: Nima Hanifi-Atash­­gah (Corporate/M&A), Jenni­fer Huschauer (Real Estate), Walde­mar Rembold (Commer­cial), Dr. Markus Schwip­per (Labor), Dr. Phil­ipp Maier (IP; both Munich)
About ARQIS
ARQIS is an inde­pen­dent busi­ness law firm opera­ting in Germany and Japan. The firm was foun­ded in 2006 at its current offices in Düssel­dorf, Munich and Tokyo. Around 45 profes­sio­nals advise dome­stic and foreign compa­nies at the highest level on the core issues of German and Japa­nese busi­ness law. The focus is on M&A, corpo­rate law, private equity, venture capi­tal, employ­ment law, private clients as well as intellec­tual property and liti­ga­tion. For more infor­ma­tion, visit www.arqis.com.