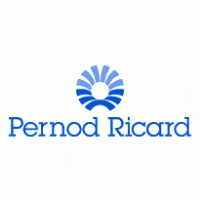 Weil advises Pernod Ricard on investment in e‑commerce platform Jumia
Cate­gory: Deals

9. Janu­ary 2019
Paris, Munich, Frank­furt — Pernod Ricard invests in the Nige­rian e‑commerce plat­form Jumia. The parties have agreed not to disc­lose the amount of the invest­ment. The Paris, Munich and Frank­furt offices of inter­na­tio­nal law firm Weil, Gotshal & Manges LLP have advi­sed Pernod Ricard SA on a stra­te­gic invest­ment in Jumia, the leading online retail plat­form on the Afri­can continent.
Pernod Ricard, head­quar­te­red in Paris, is the world's second largest spirits group with a presence in 13 Afri­can count­ries. The part­ner­ship will open up new online distri­bu­tion oppor­tu­ni­ties for Pernod Ricard in Africa. The invest­ment by Pernod Ricard will allow Jumia, in which Rocket Inter­net is also a share­hol­der, among others, to further expand its leading role in online retail in the region.
The Weil tran­sac­tion team consis­ted of Corpo­rate Part­ners Alex­andre Duguay (Paris, lead), Dr. Barbara Jagers­ber­ger (Munich) and Tax Part­ners Edouard de Lamy (Paris) and Tobias Geer­ling (Munich) and was supported by Corpo­rate Asso­cia­tes Pierre-Alex­andre Kahn (Paris) and Dr. Michael Lamsa (Frank­furt) as well as Alex­andre Groult (Tax, Paris).
Weil, Gotshal & Manges is an inter­na­tio­nal law firm with more than 1,100 lawy­ers, inclu­ding appro­xi­m­ately 300 part­ners. Weil is head­quar­te­red in New York and has offices in Boston, Dallas, Frank­furt, Hong Kong, Hous­ton, London, Miami, Munich, Paris, Beijing, Prince­ton, Shang­hai, Sili­con Valley, Warsaw and Washing­ton, D.C.