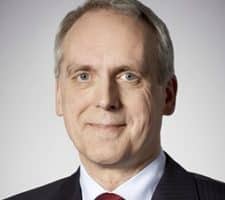 Weil advises GIM on acquisition of FNZ Group from H.I.G. Capital and General Atlantic
Cate­gory: Private Equity

22. Octo­ber 2018
Frank­furt / London — Gene­ra­tion Invest­ment Manage­ment LLP ("GIM") has fully acqui­red FNZ Group from finan­cial inves­tors H.I.G. Capi­tal and Gene­ral Atlan­tic. The acqui­si­tion was made by the company CDPQ-Gene­ra­­tion and repres­ents the first tran­sac­tion of this new joint venture estab­lished by GIM and the Cana­dian pension fund La Caisse de dépôt et place­ment du Québec ("CDPQ"). For the tran­sac­tion, the FNZ Group was paid approx. EUR 1.9 billion rated The acqui­si­tion, one of the world's largest FinTech tran­sac­tions in 2018, is still subject to regu­la­tory appr­oval. GIM was advi­sed on this tran­sac­tion by the inter­na­tio­nal law firm Weil, Gotshal & Manges LLP.
FNZ is a global FinTech company head­quar­te­red in London and provi­des estab­lished finan­cial insti­tu­ti­ons with modern and highly scaled plat­form solu­ti­ons for the entire value chain in the invest­ment busi­ness (Plat­form as a Service). This complete B2B plat­form offe­ring combi­nes the elements of tech­no­logy (SaaS) and back-office services (BPO), allo­wing it to offer end custo­mers better invest­ment solu­ti­ons at a low cost. FNZ's custo­mers include banks, insu­r­ers, asset mana­gers and provi­ders in the field of company pension schemes.
GIM is an invest­ment manage­ment company foun­ded in 2004, which invests in sustainable compa­nies and curr­ently has assets of approx. USD 20 billion under management.
The Weil tran­sac­tion team consis­ted of Corpo­rate Part­ners Jona­than Wood (London) and Dr. Uwe Hart­mann, Foto (Frank­furt) and was supported by Part­ner Stephen Fox (Corpo­rate, London) and Asso­cia­tes Ellie Fialho and Marc Schu­bert (Corpo­rate, London) and Dr. Jan Harm­janz (Corpo­rate, Frankfurt).Note to Editors:
About Weil
Weil, Gotshal & Manges is an inter­na­tio­nal law firm with more than 1,100 lawy­ers, inclu­ding appro­xi­m­ately 300 part­ners. Weil is head­quar­te­red in New York and has offices in Boston, Dallas, Frank­furt, Hong Kong, Hous­ton, London, Miami, Munich, Paris, Beijing, Prague, Prince­ton, Shang­hai, Sili­con Valley, Warsaw and Washing­ton, D.C.