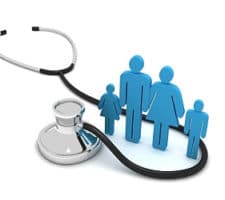 Weil advises GHO Capital on acquisition of Linimed Group
Cate­gory: Private Equity

12. July 2018
Frankfurt/Munich — Inter­na­tio­nal law firm Weil, Gotshal & Manges LLP has advi­sed London-based inves­tor GHO Capi­tal on the acqui­si­tion of Lini­med Gruppe GmbH from Vitru­vian Part­ners and the company's foun­ders. GHO Capi­tal acqui­res the Lini­med Group, a leading provi­der of out-of-hospi­­tal inten­sive care and home venti­la­tion services opera­ting at 44 loca­ti­ons in Germany, toge­ther with the company's current manage­ment. The parties have agreed not to disc­lose the purchase price.
GHO Capi­tal is a London-based finan­cial inves­tor specia­li­zing in health­care invest­ments in Europe. GHO Capi­tal was awarded the contract after the finan­cial inves­tor prevai­led over various compe­ti­tors in a bidding competition.
Advi­sors to GHO Capital:Weil, Gotshal & Manges LLP
The Weil tran­sac­tion team was led by Frank­furt Corpo­rate Part­ners Prof. Dr. Gerhard Schmidt and Dr. Kamyar Abrar and supported by Part­ner Tobias Geer­ling (Tax, Munich) and Asso­cia­tes Manuel-Peter Fringer (Corpo­rate, Munich), Thomas Weise (Corpo­rate, Frank­furt), Dr. Konstan­tin Hoppe, Simone Hagen (both Health­care, Munich and Frank­furt), Aurel Hille, Julian Schwa­ne­beck (both Labor Law, Frank­furt), Ludger Kempf, Alisa Preis­sler (both Tax, Frank­furt), Dr. Barbara Sand­fuchs (Data Protec­tion, Munich), Patrik Marten (Tax, Munich) and Para­le­gal Sonja Popp (Corpo­rate, Munich).
The Weil team invol­ved in the acqui­si­tion finan­cing was led by Frank­furt Finance Part­ner Dr. Wolf­ram Distler and supported by Asso­ciate Dr. Dorian Legel (Finance, Frankfurt).
About Weil
Weil, Gotshal & Manges is an inter­na­tio­nal law firm with appro­xi­m­ately 1,100 lawy­ers, inclu­ding about 300 part­ners. Weil is head­quar­te­red in New York and has offices in Boston, Dallas, Frankfurt/Main, Hong Kong, Hous­ton, London, Miami, Munich, Paris, Beijing, Prague, Prince­ton, Shang­hai, Sili­con Valley, Warsaw and Washing­ton, D.C.