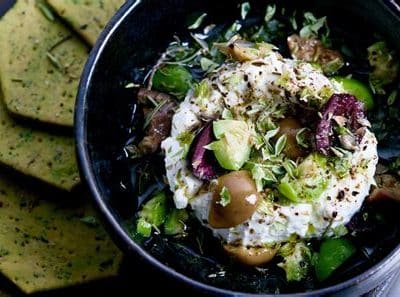 USD 50 million Series A: EQT Ventures joins food biotech startup Formo
13. Octo­ber 2021
Munich, Germany — EQT Ventures laun­ches invest­ment in Berlin-based food biotech startup Formo in a USD 50 million Series A finan­cing round advi­sed. In addi­tion to EQT Ventures, other backers include Elevat3 Capi­tal, Lower­car­bon Capi­tal and Lionhe­art Ventures.
Formo deve­lops sustainable, healthy and fair dairy products, support­ing a sustainable and ethi­cal food system. Form­erly known as LegenD­airy Foods, Formo is a Euro­pean leader in cellu­lar agri­cul­ture and the deve­lo­p­ment of cultu­red dairy products based on real, animal-free milk prote­ins produ­ced by precis­ion fermen­ta­tion. The finan­cing round is inten­ded to increase rese­arch and deve­lo­p­ment capa­city and acce­le­rate commer­cia­liza­tion in advance of Formo's market launch.
EQT Ventures is the venture capi­tal fund of EQT, a purpose-driven global invest­ment orga­niza­tion. EQT Ventures invests in fast-growing, inno­va­tive and tech­­no­­logy-driven compa­nies in all sectors world­wide, with a focus on Europe and the US.
Advi­sors to EQT: DLA Piper
The DLA Piper team, led by Part­ner Andreas Füch­sel (Private Equity/M&A), contin­ued to include Part­ner Dr. Burk­hard Führ­meyer (IPT), Coun­sel Kaja Herr­mann (Labor Law, all Frank­furt), Senior Asso­ciate Domi­nik Wege­ner (Corpo­rate, Hamburg) and Asso­cia­tes Phil­ipp Meyer (Private Equity/M&A), Denise Peter (Labor Law, both Frank­furt) and David Sanchio Schele (Data Protec­tion, Hamburg).
About EQT

EQT Part­ners AB is an invest­ment group prima­rily active in Nort­hern Europe and Asia with its head­quar­ters in Stock­holm. It was foun­ded in 1994 by the Swedish Inves­tor AB and is still 31% owned by the latter. The remai­ning 69% is held by the company's part­ners via EQT Part­ners BV. EQT comple­ted an initial public offe­ring on Septem­ber 24, 2019. https://eqtgroup.com
About DLA Piper
DLA Piper is one of the world's leading commer­cial law firms, with offices in more than 40 count­ries in Africa, Asia, Austra­lia, Europe, the Middle East, and North and South America. In Germany, DLA Piper is repre­sen­ted by more than 250 lawy­ers at its offices in Frank­furt, Hamburg, Colo­gne and Munich. In certain juris­dic­tions, this infor­ma­tion may be conside­red attor­ney adver­ti­sing. For more infor­ma­tion, visit: www.dlapiper.com