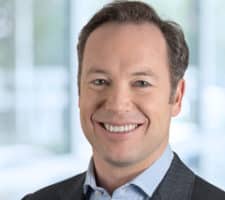 Ufenau acquires a stake in the Kruppert Group through Lavatio
Cate­gory: Private Equity

13. June 2018
Mannheim/Munich — IMAP advi­ses Krup­pert Hotel-Miet­­wä­­sche-Service on the sale of its majo­rity stake to Ufenau Capi­tal Part­ners. The buy&build plat­form Lava­tio GmbH of the Swiss invest­ment company Ufenau Capi­tal Part­ners acqui­res a majo­rity stake in the hotel rental linen service Krup­pert in Hünfeld near Fulda.
Krup­pert is an estab­lished service company, active in the field of rental and washing of texti­les. Since its foun­da­tion in 1974, the still family-run company has deve­lo­ped into a full-service provi­der for indus­trial laun­dry and has one of the most modern indus­trial laun­d­ries in Germany. Today, Krup­pert employs 115 people and has a sister company in Switz­er­land in addi­tion to its head­quar­ters in Hünfeld.
As a one-stop-shop supplier, Krup­pert offers a highly effi­ci­ent port­fo­lio of services inclu­ding consul­ting services from a single source with the rental and washing of texti­les for hotels, restau­rants and cate­ring compa­nies (HoReCa). Toge­ther with more than 50 inde­pen­dent part­ners, the company serves a broadly diver­si­fied custo­mer port­fo­lio of over 600 custo­mers in Germany and Switz­er­land, inclu­ding nume­rous well-known hotel chains.
"I am very plea­sed that with Ufenau we have found an expe­ri­en­ced and finan­ci­ally strong part­ner for further growth for our fast-growing family busi­ness. I am sure that through stra­te­gi­cally important acqui­si­ti­ons we can toge­ther build a leading group in the HoReCa segment," says Frank Krup­pert, mana­ging direc­tor and owner of the group.
"The growing hotel market with an incre­asing outsour­cing and conso­li­da­tion trend forms an ideal start­ing point for Ufenau's buy-&-build stra­tegy. Toge­ther with Frank Krup­pert, we want to use the know-how and exper­tise of the team to jointly drive the growth of the group," adds Ralf Flore (photo), Mana­ging Part­ner at Ufenau.
About Ufenau Capi­tal Partners
Ufenau Capi­tal Part­ners is a Swiss inves­tor group based on Lake Zurich. Ufenau Capi­tal Part­ners focu­ses on majo­rity invest­ments in service compa­nies in Switz­er­land, Germany and Austria that are active in the busi­ness services, educa­tion & life­style, health­care and finan­cial services sectors. With an exten­sive circle of renow­ned and expe­ri­en­ced indus­try part­ners (owners, CEOs, CFOs), Ufenau Capi­tal Part­ners pursues an active value-added invest­ment approach at eye level with entrepreneurs.