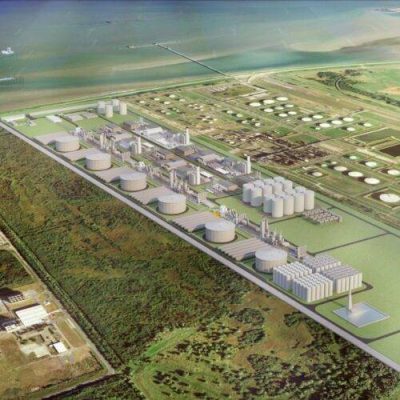 TES: strategic partnership with OGE to develop CO2 infrastructure
10. April 2022
Frank­furt a. M. — The German offices of the inter­na­tio­nal law firm Weil, Gotshal & Manges have advi­sed Tree Energy Solu­ti­ons (TES) on the estab­lish­ment of a stra­te­gic part­ners­hip with Open Grid Europe (OGE) to deve­lop and imple­ment acarbon circu­lar economy with the aim of avoiding green­house gas emissions.
The focus of future coope­ra­tion between TES and OGE will be on the deve­lo­p­ment of a Germany-wide CO2infrastructure for the remo­val of CO2emissions gene­ra­ted in the produc­tion process CO2intensive indus­tries cannot be avoided, and on the trans­port of CO2 espe­cially for its reuse in a green, closed-loop system for impor­ting green hydro­gen. To this end, TES and Essen-based OGE, one of Europe's leading long-distance network opera­tors, are plan­ning to jointly deve­lop a 1,000 kmCO2 trans­port network in Germany as a first step. TheCO2 trans­port network will origi­nate from a green lique­fied gas import termi­nal (Green Energy Hub Wilhelms­ha­ven) to be built by TES in Wilhelmshaven.
TES, which opera­tes inter­na­tio­nally, is a supplier of green hydro­gen and green synthe­tic gas. To this end, TES is deve­lo­ping energy supply and import centers in Germany, Belgium, the Nether­lands, France, Canada, the Middle East and the United States with the aim of inte­gra­ting and opti­mi­zing global supply chains.
TES, whose inves­tors include Switzerland's Varo and other energy inves­tors, plans to produce methane using mainly solar energy from the Gulf region, North Africa, North America and Mexico.
The Weil team for this tran­sac­tion consis­ted of the following attor­neys: Prof. Dr. Gerhard Schmidt (Corpo­rate, Frankfurt/Munich), Manuel-Peter Frin­ger (Corpo­rate, Munich), Andreas Fogel, Amelie Zabel (both Corpo­rate, Munich) and Stef­fen Giolda (Anti­trust, Munich).
Weil, Gotshal & Manges
Weil, Gotshal & Manges is an inter­na­tio­nal law firm with more than 1,100 lawy­ers, inclu­ding appro­xi­mately 300 part­ners. Weil is head­quar­te­red in New York and has offices in Boston, Brussels, Dallas, Frank­furt, Hong Kong, Hous­ton, London, Miami, Munich, Paris, Beijing, Prince­ton, Shang­hai, Sili­con Valley and Washing­ton, D.C.