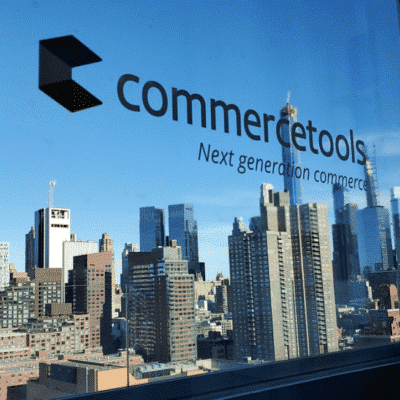 Software developer Commercetools raises USD 140 million and is worth USD 1.9 billion
15. Septem­ber 2021
Munich — U.S. inves­tor Accel and legacy inves­tors Insight Part­ners and REWE Group invest $140 million in e‑commerce solu­tion commer­ce­tools. In the finan­cing round, the Munich-based online store infra­st­ruc­ture deve­lo­per was valued at around $1.9 billion as an unlis­ted — e‑commerce company . This means that commer­ce­tools is now a Unicorn!
Insight Part­ners most recently inves­ted $145 million in the "cloud-based head­less e‑commerce system." "This latest round repres­ents a huge hike on its valua­tion since then, when Commer­ce­tools was valued at around $300 million," Tech­Crunch writes of the valua­tion. The new capi­tal brings commer­ce­tools anot­her step closer to its long-term vision: to enable inspi­ring shop­ping expe­ri­en­ces across borders and to create scala­ble and outstan­ding custo­mer relationships.
Commer­ce­tools was foun­ded in 2006 by Denis Werner, René Welches and Dirk Hörig. In 2014, the retail and tourism group Rewe acqui­red commer­ce­tools, the purchase price at the time was just 6.5 million.
Commer­ce­tools' custo­mers include corpo­ra­ti­ons such as Audi, Yamaha and Cimpress (Vista­print and Trade­print). The company offers mobile apps, voice assi­stants, chat­bots, AR/VR and IoT applications.
Accord­ing to its own infor­ma­tion, Commer­ce­tools has a total of over 200 employees at its loca­ti­ons in Munich, Berlin, Jena, Amster­dam, London, in Durham in the US state of North Caro­lina and in Singapore.
In addi­tion to exis­ting inves­tors Insight Part­ners and Rewe Group, tech inves­tor Accel, which has already funded Drop­box, Spotify and Slack, is also invol­ved in the new round.