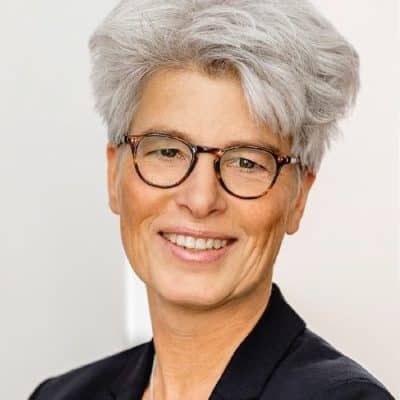 Schölly Fiberoptic: Robotic endoscopy goes to Intuitive Surgical
19. July 2019
Frei­burg — Schölly Fiber­op­tic GmbH, based in Baden-Würt­­te­m­­berg, Germany, has signed an agree­ment with US medi­cal tech­no­logy company Intui­tive Surgi­cal for the sale of its robo­tic endo­scopy busi­ness unit. Howe­ver, Schölly Fiber­op­tic remains a stra­te­gic supplier to Intui­tive Surgi­cal. The parties have agreed not to disc­lose the purchase price.
The tran­sac­tion rela­tes to Schölly Fiberoptic's produc­tion line for the manu­fac­ture of robot-assis­­ted endo­sco­pes at the produc­tion sites in Denz­lin­gen and Bieber­tal as well as at the repair site in Worces­ter, Massa­chu­setts / USA.
About Schölly Fiberoptic
Schölly Fiber­op­tic GmbH, based in Denz­lin­gen / Baden-Würt­­te­m­­berg, is a leading provi­der of visua­liza­tion systems for mini­mally inva­sive diagno­stic and surgi­cal appli­ca­ti­ons. Schölly and Intui­tive have been working toge­ther for over 20 years, during which time they have desi­gned and manu­fac­tu­red seve­ral gene­ra­ti­ons of imaging equip­ment for Intuitive's da Vinci® Surgi­cal Systems. The owners of the globally active family company are the Schölly family and the B.Braun subsi­diary Aescu­lap AG in Tutt­lin­gen. Schölly Fiber­op­tic was foun­ded in 1973 and curr­ently employs appro­xi­m­ately 900 people, of which appro­xi­m­ately 200 will be inte­gra­ted into Intui­tive as part of this transaction.
About Intui­tive Surgical
Intui­tive Surgi­cal (Nasdaq: ISRG) is a global leader in robo­­tic-assis­­ted mini­mally inva­sive surgery tech­no­lo­gies. For over 20 years, the U.S. company, head­quar­te­red in Sunny­vale, Cali­for­nia, has deve­lo­ped, manu­fac­tu­red and marke­ted surgi­cal and endo­lu­mi­nal systems in the U.S., Western Europe, Japan and South Korea.
Schölly Fiber­op­tic was compre­hen­si­vely legally advi­sed on the sale by a corpo­rate and M&A team from the law firm Fried­rich Graf von West­pha­len & Part­ner, led by Dr. Barbara Mayer. With this mandate, FGvW was able to further deepen its health­care focus in the M&A sector.
Intui­tive Surgi­cal Inc. was advi­sed by a Hogan Lovells team led by Dr. Peter Huber in Munich; Aescu­lap AG, a subsi­diary of B. Braun SE — as share­hol­der of Schoelly Fiber­op­tic GmbH — was advi­sed by Dr. Chris­tian Ulrich Wolf of Watson Farley in Hamburg. On the Schölly side, Hanns-Georg Schell and Clau­dio Schmitt from the audi­ting and tax consul­ting firm Bans­bach GmbH in Frei­burg were invol­ved as tax advisors.
Advi­sors to Schölly Fiber­op­tic GmbH:Fried­rich Graf von West­pha­len & Partner
Dr. Barbara Mayer, Frei­burg, Part­ner (Lead Part­ner, Corpo­rate, M&A)
Dr. Jan Barth, Frei­burg, Senior Asso­ciate (Corpo­rate, M&A)
Dr. Chris­toph Fingerle, Frei­burg, Part­ner (Labor Law)
Dr. Stefan Daub, Frei­burg, Part­ner (Labor Law)
Dr. Morton Douglas, Frei­burg, Part­ner (IP)
Dr. Lukas Kalk­bren­ner, Frei­burg, Asso­ciate (IP)