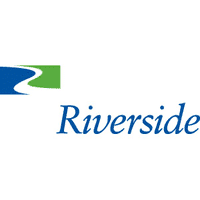 Riverside acquires a stake in TOOLPORT
9. Octo­ber 2019
Norderstedt/ Munich/Frankfurt am Main — The private equity company River­side Europe Part­ners LLC (River­side) has acqui­red a stake in TOOLPORT GmbH. River­side was advi­sed by Allen & Overy LLP on the finan­cing of the transaction.
The finan­cing inclu­ded a unitran­che and super senior term loan finan­cing provi­ded by funds advi­sed by Apera Asset Manage­ment and by Joh. Beren­berg, Goss­ler & Co. KG was provided.
TOOLPORT, based in Norder­stedt, Germany, is the leading online supplier of profes­sio­nal tents and rela­ted access­ories and spare parts in Europe, offe­ring its products through seven coun­­­try-speci­­fic online stores. The part­ners­hip with River­side gives the company the oppor­tu­nity to imple­ment its ambi­tious inter­na­tio­nal growth strategy.
About River­side
River­side is a global private equity firm focu­sed on inves­ting in growing compa­nies with enter­prise values of up to $400 million. Since its foun­ding in 1988, River­side has been invol­ved in more than 600 tran­sac­tions. The company's inter­na­tio­nal port­fo­lio inclu­des more than 100 investments.
Advi­sor River­side: Allen & Overy
Part­ner Dr. Astrid Krüger and Asso­ciate Tobias Hugo (both Lead, Corporate/M&A and Private Equity, Munich), Part­ner Thomas Neubaum and Coun­sel Dr. Mark Hallett (both Lead Finan­cing, Banking and Finance, Frank­furt), Part­ners Dr. Börries Ahrens (Anti­trust, Hamburg), Dr. Michael Ehret and Dr. Heike Weber (both Tax, Frank­furt), Senior Asso­cia­tes Heiner Meck­len­burg (Anti­trust, Hamburg) and Dr. Sebas­tian Schulz (employ­ment law, Frank­furt), asso­cia­tes Melissa Baude­wig (IP, Düssel­dorf), Sven Bisch­off (tax law, Frank­furt), Louisa Drew­niok (banking and finance law, Frank­furt), Catha­rina Glugla (data protec­tion, Düssel­dorf), Jonas Hamm (corporate/M&A, Hamburg), Simon König (real estate law, Frank­furt) and Dr. Lisa Müller (employ­ment law, Frankfurt).