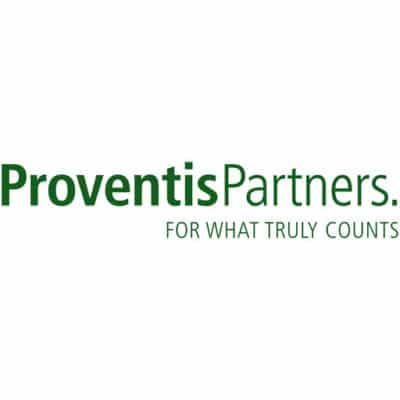 Proventis Partners accompanies the sale of all4golf to Afinum
20. Novem­ber 2019
Hamburg — Proven­tis Part­ners has suppor­ted the owner of Europe's largest online retailer for golf equip­ment Golf Versand Hanno­ver GmbH ("all4golf") as exclu­sive M&A advi­sor in its succes­sion plan­ning. The owner of Golf Versand Hanno­ver GmbH has sold the company to Afinum Achte Betei­li­gungs­ge­sell­schaft mbH & Co KG, advi­sed by Munich-based Afinum Manage­ment GmbH. As part of the tran­sac­tion, Afinum is acqui­ring a stake in Europe's largest online retailer of golf equip­ment, which opera­tes under the brand name "all4golf" in e‑commerce as well as with a branch in its main and logistics center in Hanover.
Stefan Kirste, owner of all4golf, will conti­nue to lead the company as mana­ging direc­tor after the tran­sac­tion and, toge­ther with Afinum, drive the company's further expan­sion. Proven­tis Part­ners' role Proven­tis Part­ners acted as exclu­sive M&A advi­sor to Mr. Kirste in the prepa­ra­tion and imple­men­ta­tion of the tran­sac­tion. In addi­tion to the complete docu­men­ta­tion, Proven­tis iden­ti­fied a selec­tion of estab­lis­hed inves­tors as part­ners for all4golf and guided them through a struc­tu­red dive­st­ment process, coor­di­na­ted the due dili­gence and accom­pa­nied the contract nego­tia­ti­ons up to the closing of the transaction.
Legal advice from: KSB INTAX, led by Fried­rich Graf zu Ortenburg.
"With Proven­tis Part­ners, I had an advi­sor at my side who suppor­ted me in the best possi­ble way during the imple­men­ta­tion of my company succes­sion," notes Stefan Kirste. "Ulrich Schnei­der and his team plan­ned the project in detail and imple­men­ted it strin­gently, while at the same time demons­tra­ting a great deal of tact in dealing with my orga­niz­a­tion. With Afinum, we were thus able to find a part­ner who shares my vision for all4golf and with whom I can now tackle the next phase of the company's deve­lo­p­ment, a task I am very much looking forward to!"
About all4golf
all4golf (www.all4golf.de) is Europe's largest e‑commerce company for golfing supplies. This leading market posi­tion is reflec­ted in the exten­sive range of more than 20,000 items, which covers the entire range of golf equip­ment, clot­hing and access­ories. In addi­tion to the online store, the store in the main and logistics center in Hano­ver offers one of the largest ranges of golf products in Germany on an area of over 500 square meters, in addi­tion to a fitting center. Since the acqui­si­tion of "Stephan Moll Golf Versand" in 1997, Mr. Kirste has grown the busi­ness from a clas­sic mail order company to a leading e‑commerce provi­der and the clear market leader in the golf segment, with a strong posi­tion across all cate­go­ries and an estab­lis­hed private label. The far-sigh­­te­d­­ness of this stra­te­gic decision, taken at the begin­ning of the 2000s, is reflec­ted in parti­cu­lar in the growth achie­ved in every single finan­cial year since the beginning.
About Afinum
Afinum is an inde­pen­dent invest­ment company that invests in success­ful medium-sized compa­nies in German-spea­­king coun­tries. Afinum curr­ently mana­ges funds with a volume of around EUR 1 billion in equity. Afinum has been an active inves­tor in medium-sized compa­nies for 19 years and has carried out over 70 tran­sac­tions during this time, the vast majo­rity of which (>90%) in connec­tion with family businesses/out of start-up situa­tions, whether with further parti­ci­pa­tion and active manage­ment of the foun­ders or a complete sale as part of a company succes­sion. Afinum's invest­ment profes­sio­nals have a total of more than 200 years of private equity tran­sac­tion expe­ri­ence and have success­fully accom­pa­nied nume­rous compa­nies on their growth path during this time.
About Proven­tis Partners
Proven­tis Part­ners is a part­­ner-led M&A consul­tancy whose clients include a majo­rity of medium-sized family busi­nes­ses, group subsi­dia­ries and private equity funds. With 30 M&A consul­tants, Proven­tis Part­ners is active in the sectors Indus­tri­als, Busi­ness Services, Consu­mer & Retail, TMT, Health­care and Energy and covers the German-spea­­king region with offices in Hamburg, Colo­gne, Munich and Zurich. Exclu­sive members­hip in Mergers Alli­ance — the inter­na­tio­nal part­ners­hip of leading M&A specia­lists — allows Proven­tis Part­ners market coverage in 30 of the world's leading coun­tries. The 20 members of the Mergers Alli­ance, with over 200 M&A profes­sio­nals, provide Proven­tis Part­ners, and there­fore its clients, with unique access to local markets in Europe, North America, Latin America, Asia and Africa.