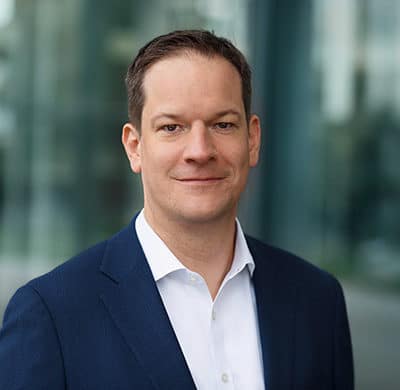 Proventis Partners accompanies change of shareholders at Liberty Fashion
23. Febru­ary 2022
Hamburg — Liberty Fashion Holding GmbH is chan­ging its owner­ship struc­ture: inves­tor Peter Wolf — who previously alre­ady held a mino­rity stake — has taken over all shares in the women's fashion chain from invest­ment company Arca­dia and CEO Peter Fried­rich. With the reor­ga­niza­tion, Liber­ty's busi­ness model is to be consis­t­ently deve­lo­ped into a rele­vant omni-chan­­nel player with the expan­sion of its online busi­ness but also of its bricks-and-mortar retail. The tran­sac­tion was finan­ced prima­rily with mezza­nine capi­tal from VR Equi­typ­art­ner, one of the leading equity finan­ciers in Germany, Austria and Switzerland.
The role of Proven­tis Partners
Proven­tis Part­ners supported the inves­tor Peter Wolf in the initia­tion and imple­men­ta­tion of the tran­sac­tion as M&A advi­sor. Proven­tis Part­ners prepared the busi­ness plan for Liberty Fashion, imple­men­ted the struc­tu­ring of the tran­sac­tion with the finan­cing part­ners and accom­pa­nied the share­hol­der nego­tia­ti­ons until the successful conclu­sion of the contract.
About Liberty Fashion
Liberty has been opera­ting as a statio­nary textile retailer for women's outer­wear from its head­quar­ters in Lübb­ecke, North Rhine-West­­pha­­lia, since 1976. With its products in the upper mid-price segment, the fashion chain store caters to the target group of women between 40 and 55 years of age, with a focus on casual fashion. With its more than 500 employees in around 114 company-owned stores and the online store (www.liberty-woman.com/), it curr­ently serves the German market exclu­si­vely. The stores are charac­te­ri­zed by easily acces­si­ble premium loca­ti­ons in pede­strian zones of medium-sized cities with a popu­la­tion of 40,000 or more. The product range is largely produ­ced in Europe, which gene­ra­tes flexi­ble and short lead times and has a posi­tive effect on supply capa­bi­lity — both in the long term and in the current tight supply situation.
Advi­sor to inves­tor Peter Wolf: Proven­tis Partners
Ulrich Schnei­der, photo (Part­ner, Hamburg) and Timo Stahl­buhk (Direc­tor, Hamburg).
About Proven­tis Partners
Proven­tis Part­ners is a part­­ner-led M&A advi­sory firm whose clients include a majo­rity of mid-sized family busi­nesses, corpo­rate subsi­dia­ries and private equity funds. With more than 30 M&A advi­sors, Proven­tis Part­ners is one of the largest inde­pen­dent M&A consul­tancies in the German-spea­king region and looks back on 20 years of M&A expe­ri­ence and more than 300 comple­ted tran­sac­tions. The M&A consul­tants with offices in Düssel­dorf, Hamburg, Munich and Zurich are active in the sectors Indus­tri­als & Chemi­cals, Busi­ness Services, Consu­mer & Retail, TMT, Health­care and Energy & Sustaina­bi­lity. Exclu­sive member­ship in Mergers Alli­ance — an inter­na­tio­nal part­ner­ship of leading M&A specia­lists — enables Proven­tis Part­ners to assist clients in 30 count­ries in key markets world­wide. Mergers Alli­ance members, with over 200 M&A profes­sio­nals, provide Proven­tis Part­ners, and thus its clients, with unique access to local markets in Europe, North America, Latin America, Asia and Africa.