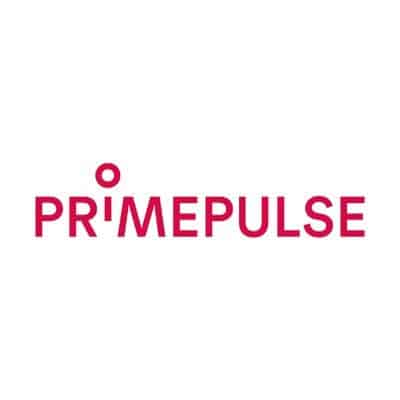 Primepulse acquires EMS service provider ETL
Cate­gory: Private Equity

5. Febru­ary 2019
Munich — Munich-based invest­ment holding PRIMEPULSE SE has acqui­red all shares in ETL Elek­tro­tech­nik Lauter GmbH ("ETL"), one of Germany's most advan­ced EMS (elec­tro­nic manu­fac­tu­ring services) provi­ders. The company, based in Mauer­stet­ten (Allgäu), streng­thens the acti­vi­ties of the PRIMEPULSE Group in the EMS sector, which alre­ady includes in parti­cu­lar the Katek Group of Compa­nies, Gras­sau, and Steca Elek­tro­nik, Memmin­gen. Both within the divi­sion and across the entire network, the inte­gra­tion of ETL and access to the know-how and resour­ces of the powerful PRIMEPULSE network will result in nume­rous synergies.
ETL employs 180 people and has a turno­ver of around 40 million euros. The service and solu­tion exper­tise covers the entire life cycle of elec­tro­nic assem­blies and devices, from deve­lo­p­ment support to mate­ri­als and project manage­ment, produc­tion and logi­stics, and after-sales service. ETL's custo­mers are active in the medi­cal tech­no­logy, indus­try, avia­tion, sensor tech­no­logy, safety tech­no­logy and rail­road tech­no­logy sectors, among others.
Klaus Wein­mann, CEO of PRIMEPULSE SE: "We see that busi­ness in the EMS sector is influen­ced by trends such as IoT and embedded compu­ting as well as the rapid deve­lo­p­ment of new tech­no­lo­gies. Against the back­ground of nume­rous, new appli­ca­ti­ons and services due to digi­ta­liza­tion, the EMS market promi­ses very high growth poten­tial. ETL is tech­ni­cally at a very high level, espe­ci­ally in the IoT area. Moreo­ver, with ETL we gain an estab­lished company with a first-class repu­ta­tion in the elec­tro­nics envi­ron­ment in addi­tion to an expe­ri­en­ced and moti­va­ted manage­ment team."
For the tech­­no­­logy-orien­­ted PRIMEPULSE group of compa­nies, the acqui­si­tion of ETL is a further consis­tent step in its ambi­tious growth stra­tegy on the way to beco­ming one of the top 3 German EMS service provi­ders. The strong compe­ten­cies of the port­fo­lio compa­nies in the two PRIMEPULSE busi­ness areas of Tech­no­logy and Indus­try, along with targe­ted acqui­si­ti­ons, are the drivers of the Group's dyna­mic growth. Thus, PRIMEPULSE is aiming to exceed one billion in sales for the Group this fiscal year with over 4,300 employees in the conso­li­da­ted companies.
About Prime­im­pulse SE
Prim­e­pulse SE is an invest­ment holding company based in Munich, Germany, which specia­li­zes in invest­ments in tech­­no­­logy-orien­­ted compa­nies in promi­sing markets. The Prim­e­pulse Tech­no­logy port­fo­lio includes the topics Indus­try 4.0, Auto­ma­tion and Inter­net of Things. As a stra­te­gic part­ner, Prim­e­pulse actively supports its group compa­nies in their growth.
Advi­sor to Prim­e­pulse SE: Heuking Kühn Lüer Wojtek
Boris Dürr, Daniela Szczesny (both M&A/Corporate, both lead)
Chris­tian Schild, LL.M. (M&A/Corporate)
Astrid Well­hö­ner, LL.M. Eur. (labor law)
Peter M. Schäff­ler (Taxes)
Dr. Rein­hard Siegert (Anti­trust Law)
Dr. Ruth Schnei­der (Anti­trust Law), all Munich
Boris Dürr's team regu­larly advi­ses Prim­e­pulse on acqui­si­ti­ons, inclu­ding the take­over of elec­tro­nics manu­fac­tu­rer Katek from the Kath­rein Group in 2018.