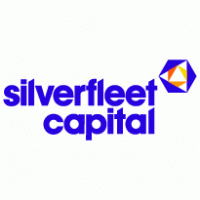 Prefere Resins acquires melamine and paraformaldehyde businesses from INEOS
29. April 2019
Munich, London, Paris — Prefere Resins, one of Europe's leading phen­o­lic and amino resin produ­cers head­quar­te­red in Erkner, Bran­den­burg, near Berlin, is taking an important step in expan­ding its global market posi­tion: The port­fo­lio company from the second fund of the Euro­pean invest­ment company Silver­fleet Capi­tal has ente­red into an agree­ment with the British INEOS Enter­pri­ses signed a purchase agree­ment for the Mela­mi­nes and Para­form busi­nes­ses. The tran­sac­tion is still subject to regu­la­tory appro­val; closing is expec­ted later this year. The parties have agreed not to disc­lose the purchase price.
Prefere Resins specia­li­zes in the deve­lo­p­ment, manu­fac­ture and distri­bu­tion of phen­o­lic and amino resins used as a base for compo­site mate­ri­als in the construc­tion, insu­la­tion and indus­trial sectors. The company has produc­tion faci­li­ties in Germany, Finland, the UK, France, Poland and Roma­nia, three rese­arch and deve­lo­p­ment sites (Germany, Austria and Finland) and four regio­nal sales offices (Germany, the UK, Finland and Austria). The company employs more than 320 people and its annual produc­tion volume is about 350,000 tons.
With the acqui­si­tion of the INEOS Mela­mi­nes & Para­form busi­ness units, Prefere Resins expands its global reach with addi­tio­nal produc­tion faci­li­ties in the US and Germany, as well as a contract manu­fac­tu­ring faci­lity in Indo­ne­sia. INEOS Para­form is consi­de­red the second-largest supplier of the basic chemi­cal para­form­alde­hyde in Europe. Around 120 employees work at the Mainz site, where form­alde­hyde and form­alde­hyde deri­va­ti­ves have been produ­ced for more than 100 years. At INEOS Mela­mi­nes, one of the world's leading suppliers of mela­mine resins with around 150 employees, indus­trial custo­mers in the coatings, paper, texti­les, tires, rubber and deco­ra­tive lami­na­tes sectors are served from Frank­furt, Spring­field (USA) and via contract manu­fac­tu­ring in Sura­baya (Indo­ne­sia).
"The acqui­si­tion of the two busi­ness units of INEOS Enter­pri­ses, which are excel­lently posi­tio­ned in the market, marks a mile­stone in our growth stra­tegy for Prefere Resins. With the addi­tio­nal exper­tise in the mela­mine resins, form­alde­hyde and form­alde­hyde deri­va­ti­ves segments, we are getting closer to our goal of posi­tio­ning oursel­ves as a global resins produ­cer," says Arno Knebel­kamp, CEO of Prefere Resins Holding GmbH. Jenni­fer Regehr, who was respon­si­ble for the tran­sac­tion in Silver­fleet Capital's Munich office, adds: "Our invest­ments aim to help market leaders in niches to achieve new growth. We are plea­sed that Prefere Resins has already succee­ded in this within one year of our invest­ment and that the next deve­lo­p­ment step could be initiated."
At Silver­fleet Capi­tal, Guntram Kieferle from the Munich office is invol­ved in the tran­sac­tion in addi­tion to Jenni­fer Regehr.
About Prefere Resins
Prefere Resins is one of the leading phen­o­lic and amino resin manu­fac­tu­rers in Europe. Seven produc­tion sites in six Euro­pean coun­tries are control­led from the company's head­quar­ters in Erkner near Berlin. Thanks to their safety-rele­­vant proper­ties combi­ned with an attrac­tive price-perfor­­mance ratio, phen­o­lic resins are among the most widely used ther­mo­sets and can be used in a wide variety of areas, which include construc­tion, insu­la­tion (insu­la­ting mate­ri­als) and indus­try (auto­mo­tive and mecha­ni­cal engi­nee­ring). With more than 320 employees, the company produ­ces around 350,000 metric tons of phen­o­lic and amino resins and suita­ble addi­ti­ves each year, genera­ting annual sales of around 250 million euros. www.prefereresins.com
About Silver­fleet Capital
Silver­fleet Capi­tal has been active as a private equity inves­tor in the Euro­pean mid-market for more than 30 years. The 30-strong invest­ment team works from Munich, London, Paris, Stock­holm and Amsterdam.
Eight invest­ments have already been made from the second inde­pen­dent fund closed in 2015 with a volume of 870 million euros: The Masai Clot­hing Company, a women's fashion whole­sa­ler and retailer head­quar­te­red in Denmark; Coventya, a French deve­lo­per of specialty chemi­cals; Sigma Compon­ents, a U.K. manu­fac­tu­rer of precision compon­ents for civil avia­tion; Life­time Trai­ning, a U.K. provi­der of trai­ning programs; Pumpen­fa­brik Wangen, a manu­fac­tu­rer of specialty pumps based in Germany; Riviera Travel, a British opera­tor of escor­ted group tours and crui­ses; 7days, a German supplier of medi­cal work­wear; and Prefere Resins, a leading phen­o­lic and amino resin manu­fac­tu­rer in Europe.
Silver­fleet achie­ves value growth by inves­ting in compa­nies in its core sectors that bene­fit from speci­fic, long-term trends. Silver­fleet supports these compa­nies in their future growth stra­te­gies. As part of these stra­te­gies, invest­ments are made in orga­nic growth drivers, inter­na­tio­na­liz­a­tion, stra­te­gic acqui­si­ti­ons or opera­tio­nal impro­ve­ment proces­ses. Since 2004, Silver­fleet Capi­tal has inves­ted €1.9 billion in 28 companies.