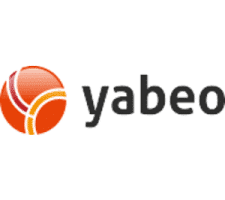 P+P Pöllath + Partners advises CommitMed on merger with Prosenio
15. May 2019
Berlin — Commit­Med GmbH has acqui­red the senior e‑commerce provi­der Prose­nio. The two compa­nies will conti­nue to exist as Commit­Med and will operate under the brand name ProSe­­nio-24.
Prose­nio GmbH was foun­ded in 2009 and is based in Augs­burg. Prose­nio offers more than 8,000 products in the area of Elderly Care as well as hearing and vision aids for around 200,000 end custo­mers (target group 65+) on its product stores and supplies medi­cal supply stores, hearing aid acousti­ci­ans, opti­ci­ans, phar­macies, senior citi­zen stores etc. throughout Europe.
Commit­Med, based in Berlin, was foun­ded in 2011 and is now the market leader in the ship­ping of care aids with its complete care aid service of the "Pfle­ge­Box". The company has around 3,000 care services as long-term part­ners. Commit­Med has been part of the port­fo­lio of growth finan­cier yabeo since 2014, having already inves­ted in digi­tal home emer­gency call provi­der Libify and digi­tal care service Cera in the UK.
With the acqui­si­tion, Commit­Med owner yabeo, which has been inves­ted since 2014, crea­tes a profi­ta­ble, tech­­no­­logy-based medium-sized company with annual sales of more than 16 million euros. ProSe­­nio-24 is the leading company in this segment in Germany right away, with curr­ently around 250,000 custo­mers and 3,000 part­ner care services. This joint market access forms the basis for the expo­nen­tial growth of ProSe­­nio-24 in the coming years: The goal is 50 million euros in annual sales by 2024, with 500,000 end custo­mers and 5,000 part­ner care services.
ProSe­­nio-24 will operate as a plat­form prima­rily in the stra­te­gic segments of senior care and medi­cal supply stores, as well as expan­ding its posi­tio­ning as a product and service part­ner for care services.
Advi­sors to Commit­Med and Yabeo: P+P Pöllath + Partners
Chris­tian Tönies, LL.M. Eur. (Part­ner, Lead Part­ner, Venture Capi­tal, Munich/Berlin)
Dr. Philip Mostertz (Senior Asso­ciate, Venture Capi­tal, Munich/Berlin)
Markus Döll­ner (Asso­ciate, Venture Capi­tal, Munich)