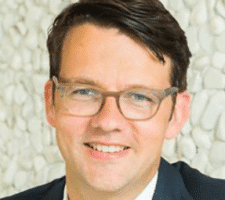 P+P advises Rigeto Unternehmer-Kapital on entry into SICCUM Group
25. July 2018
Munich — The private equity inves­tor Rigeto Unter­neh­mer­ka­pi­tal GmbH has acqui­red a stake in the SICCUM Group.
SICCUM Group is a service provi­der for drying, clea­ning and resto­ra­tion of water, fire and mold damage. The company works for private, commer­cial and public clients and takes care of both the repair of damage claims and their sett­le­ment with insu­rers. THE SICCUM Group opera­tes prima­rily in Meck­­len­­burg-Western Pome­ra­nia and Schles­­wig-Holstein, where it has six locations.
Dr. Richard Lenz (photo) is the mana­ging direc­tor of Rigeto Unter­neh­mer­ka­pi­tal, which repres­ents a group of entre­pre­neurs and family offices seeking to drive the further market expan­sion of the SICCUM Group. With the opening of a new, seventh loca­tion in Seeve­tal near Hamburg in July 2018, a new growth phase of the SICCUM Group has begun.
P+P Pöllath + Part­ners provi­ded compre­hen­sive legal and tax advice to Rigeto Unter­neh­mer­ka­pi­talwith the following team:
Dr. Frank Thiä­ner (Part­ner, Lead, M&A/Private Equity, Munich), Alex­an­der Pupe­ter (Part­ner, Tax, Munich), Dr. Jens Linde (Asso­cia­ted Part­ner, Finan­cing, Frank­furt am Main), Dr. Jesko von Mirbach, LL.M. (Stel­len­bosch) (Asso­ciate, M&A/Private Equity, Munich)
Advi­sor to SICCUM share­hol­ders: GSK Stockmann
Dr. Markus Söhn­chen (Lead, Corporate/M&A), Dr. Petra Eckl (Tax), Dr. Andreas Peters (Corporate/M&A), Domi­nik Berka (Tax), Dr. Gerhard Gündel (Corporate/M&A); Asso­cia­tes: Inga Henrich (Corporate/M&A), Nicole Depa­rade (Labor Law)