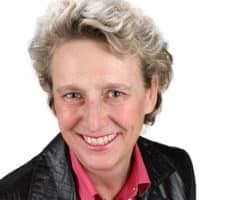 P+P advises GALA-KERZEN on the acquisition of Korona Candles S.A.
11. May 2018
Wielun — GALA-KERZEN, a port­fo­lio company of Equis­tone Part­ners, has acqui­red Korona Cand­les S.A. ("Korona") of Poland. The sellers of Korona's shares were private inves­tors and the manage­ment, which will take a reverse stake in GALA-KERZEN GRUPPE. The parties have agreed not to disc­lose details of the transaction.
Korona is a global manu­fac­tu­rer of cand­les and supplies renow­ned inter­na­tio­nal corpo­ra­ti­ons with a wide range of private label products. The company, based in Wieluń, Poland, was foun­ded in 1992 and also has a produc­tion faci­lity in Dublin, Virgi­nia, USA. The appro­xi­m­ately 1,000 employees gene­ra­ted sales of over 100 million euros.
With the third acqui­si­tion of GALA-KERZEN within a few months after the acqui­si­tion of the Indian Ramesh Flowers and the Berlin Juwel­Kerze, GALA-KERZEN rounds off its range and expands its inter­na­tio­nal presence. The company has thus become a leading global candle manufacturer.
In 2016, Equis­tone acqui­red a stake in GALA-KERZEN as part of a succes­sion plan. Equis­tone Part­ners Europe is one of Europe's leading equity inves­tors with a team of more than 35 invest­ment specia­lists in six offices in Germany, Switz­er­land, France and the UK. Equis­tone prima­rily invests in estab­lished medium-sized companies.
Advi­sors to GALA-KERZEN on the German part of the tran­sac­tion: P+P Pöllath + Partners
Dr. Andrea von Drygal­ski, Photo (Part­ner, Lead, M&A/PE, Munich), Dr. Verena Sten­zel (Senior Asso­ciate, M&A/PE, Munich), Dr. Bene­dikt Hohaus (Part­ner, Manage­ment Parti­ci­pa­tion, Munich), Dr. Roman Sten­zel (Coun­sel, Manage­ment Parti­ci­pa­tion, Munich), Nemanja Burgic (Asso­ciate, M&A/PE, Munich)