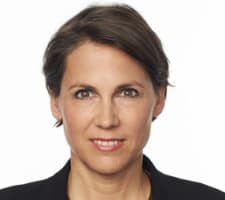 P+P advises CoreMedia on sale to OpenGate Capital
14. Novem­ber 2019
Munich — Global private equity firm Open­Gate Capi­tal has acqui­red a majo­rity stake in soft­ware company Core­Me­dia AG. The sellers were Deut­sche Tele­kom Capi­tal Part­ners and a consor­tium of private inves­tors. P+P advi­sed the manage­ment of Core­Me­dia AG on the transaction.
Core­Me­dia AG is a plat­form for content manage­ment and an expert in digi­tal marke­ting. The Hamburg-based company provi­des real-time product infor­ma­tion with multi­me­dia marke­ting content as well as perso­na­li­zed product messa­ges. Digi­tal marke­ting solu­ti­ons enable users to improve their digi­tal presence and opti­mize e‑commerce plat­forms. Its global custo­mers include compa­nies in the luxury goods, retail, media, indus­trial manu­fac­tu­ring, tele­com­mu­ni­ca­ti­ons and public sectors, as well as other global e‑commerce companies.
Core­Me­dia AG is the sixth invest­ment of Open­Ga­tes' recently closed second insti­tu­tio­nal fund, whose assets amount to appro­xi­m­ately USD 585 million. The Los Ange­­les-based invest­ment company has a focus on the mid-market segment in North America and Europe.
Advi­sors Core Media AG: P+P Pöllath + Partners
The two Munich part­ners Dr. Barbara Koch-Schulte, Foto (M&A/Private Equity, Tax Law, Manage­ment Parti­ci­pa­ti­ons) and Dr. Nico Fischer (Tax Law) provi­ded legal and tax advice to the manage­ment of Core­Me­dia AG in connec­tion with the sale.