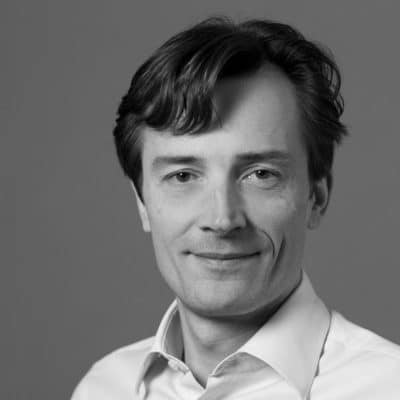 PARAGON acquires majority stake in inprotec
Cate­gory: Private Equity

10. July 2018
Munich / Heiters­heim — PARAGON PARTNERS acqui­res majo­rity stake in inpro­tec AG to support the company's future growth
PARAGON PARTNERS acqui­res a majo­rity stake in inpro­tec AG from the two share­hol­ders and mana­gers, Dr. Andreas Baran­yai and Pierre Schwerdt­fe­ger. The tran­sac­tion is still subject to appr­oval by the rele­vant autho­ri­ties. The two members of the Manage­ment Board will conti­nue to hold signi­fi­cant stakes in the company and will remain opera­tio­nally respon­si­ble for the manage­ment and further deve­lo­p­ment of the company. PARAGON will support the orga­nic and inor­ga­nic growth course of inpro­tec AG with addi­tio­nal resources.
inpro­tec AG, based in Heiters­heim, Germany, offers its custo­mers many years of exper­tise as the leading supplier of indus­trial contract drying and granu­la­tion based on spray drying, spray granu­la­tion, fluid bed coating as well as matrix encap­su­la­tion. As a specia­list in this field, inpro­tec is the cont­act of choice for the realiza­tion of inno­va­tive and complex produc­tion proces­ses as well as for closing inter­nal capa­city gaps. In recent years, the company has worked with more than 2,500 diffe­rent start­ing mate­ri­als and inter­me­dia­tes across indus­tries, serving custo­mers in a wide range of indus­tries (consu­mer goods, feed, cosme­tics, plas­tic additives).
inpro­tec AG opera­tes two produc­tion faci­li­ties in Heiters­heim and Genthin and curr­ently employs a total of appro­xi­m­ately 240 people. With the support of PARAGON, inpro­tec AG will consis­t­ently conti­nue the growth course of the past years and invest in the deve­lo­p­ment of addi­tio­nal produc­tion capacities.
"It is impres­sive to see how Messrs. Baran­yai and Schwerdt­fe­ger have built up and estab­lished inpro­tec AG over the past almost 20 years and deve­lo­ped it into the clear market leader in fluid bed granu­la­tion. Today, the company is excel­lently posi­tio­ned to grow both orga­ni­cally and through stra­te­gic acqui­si­ti­ons," explains Marco Atto­lini (photo), Mana­ging Part­ner at PARAGON PARTNERS.
Shear­man & Ster­ling advi­sed a banking syndi­cate consis­ting of Commerz­bank, Bremer Kredit­bank and ODDO BHF on the finan­cing of the acqui­si­tion of a majo­rity stake in inpro­tec AG by funds advi­sed by Para­gon Part­ners. — The Shear­man & Ster­ling team included Part­ner Dr. Matthias Weis­sin­ger and Tran­sac­tion Specia­list Marina Kieweg (both Germany-Finance).
About PARAGON PARTNERS
PARAGON PARTNERS is a private equity firm specia­li­zing in invest­ments in medium-sized compa­nies in Germany, Switz­er­land and Austria with over EUR 650 million in equity under manage­ment. PARAGON invests in estab­lished, medium-sized compa­nies with signi­fi­cant opera­tio­nal value enhance­ment poten­tial in order to sustain­ably expand the market posi­tion of its port­fo­lio compa­nies as an active share­hol­der. The aim is to enhance the opera­ting perfor­mance of the port­fo­lio compa­nies and promote their sustainable growth. PARAGON PARTNERS is based in Munich.
About Shear­man & Sterling
Shear­man & Ster­ling is an inter­na­tio­nal law firm with 22 offices in 13 count­ries and appro­xi­m­ately 850 lawy­ers. In Germany, Shear­man & Ster­ling is repre­sen­ted at the Frank­furt office. The firm is one of the inter­na­tio­nal market leaders in advi­sing on complex cross-border tran­sac­tions. World­wide, Shear­man & Ster­ling prima­rily advi­ses inter­na­tio­nal corpo­ra­ti­ons and large natio­nal compa­nies, finan­cial insti­tu­ti­ons, and large mid-sized companies.