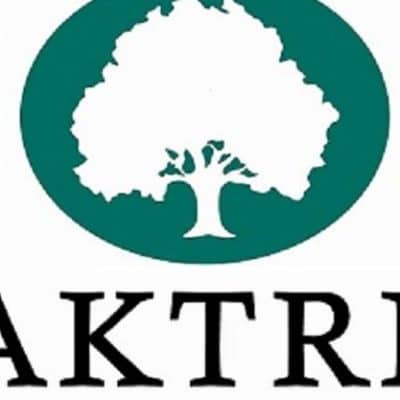 Oaktree wants to take over Deutsche EuroShop
25. May 2022
Frank­furt and Munich — Oakt­ree has laun­ched a public take­over offer for Deut­sche Euro­Shop AG. A consor­tium of private invest­ment funds mana­ged and advi­sed by Oakt­ree Capi­tal Manage­ment, L.P. and CURA Vermö­gens­ver­wal­tung, the family office of the Otto family and parent company of the ECE Group, has announ­ced its decision to launch a volun­tary public take­over offer for all no-par value shares of Deut­sche Euro­Shop AG through Hercu­les BidCo GmbH, which will be indi­rectly control­led by the consor­tium. Gibson, Dunn & Crut­cher LLP advi­sed Oakt­ree in connec­tion with its public tender offer for Deut­sche Euro­Shop AG.
The total value for share­hol­ders of EUR 22.50 per share repres­ents a substan­tial premium of 44.0 percent over Deut­sche EuroShop's unaf­fec­ted share price of EUR 15.63 per share at the close of trading on May 20, 2022. — Deut­sche Euro­Shop is a major shop­ping center inves­tor that owns a port­fo­lio of 21 high-quality shop­ping centers in prime loca­ti­ons in Germany and attrac­tive cities in Central and Eastern Europe.
The offer is a stra­te­gic invest­ment in Deut­sche Euro­Shop to ensure that the company can respond to exis­ting chal­len­ges and oppor­tu­nities in the current retail envi­ron­ment. Over the past two years, vola­ti­lity in the retail sector has incre­a­sed due to pande­­mic-rela­­ted closures, supply chain disrup­ti­ons, and gene­ral consu­mer uncer­tainty caused by the war in Ukraine.
Advi­sor to Oakt­ree: Gibson, Dunn & Crut­cher LLP

The firm was led by Corpo­rate Part­ner Dr. Wilhelm Rein­hardt (Frank­furt) and Clai­bourne Harri­son (London); Part­ners Alan Samson (Real Estate, London), Sandy Bhogal (Tax, London), Coun­sel Anne­kat­rin Pels­ter (Corpo­rate, Frank­furt) and Asso­cia­tes Dr. Dennis Seif­arth (Corpo­rate, Munich) and James Chand­ler (Tax, London).
About Gibson Dunn

Gibson, Dunn & Crut­cher LLP is one of the leading inter­na­tio­nal law firms and is ranked among the top law firms world­wide in indus­try surveys and by autho­ri­ta­tive publi­ca­ti­ons. With more than 1,600 lawy­ers in 20 offices, the firm has a global presence in all major econo­mic regi­ons. Gibson Dunn offices are loca­ted in Brussels, Century City, Dallas, Denver, Dubai, Frank­furt, Hong Kong, Hous­ton, London, Los Ange­les, Munich, New York, Orange County, Palo Alto, Paris, Beijing, San Fran­cisco, São Paulo, Sing­a­pore and Washing­ton, D.C. For more infor­ma­tion, visit www.gibsondunn.com.