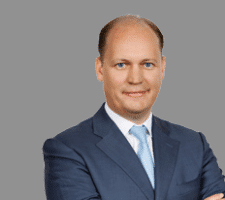 Nord Kapital and Habu Holding sell Nobu Group to Tubacex and Senaat
Cate­gory: Deals

20. Febru­ary 2019
Frankfurt/Stockholm - Alan­tra, a global invest­ment banking and asset manage­ment firm focu­sed on the mid-market segment, has advi­sed Norwe­gian invest­ment compa­nies Nord Kapi­tal and Habu Holding on the sale of Dubai-based Nobu Group (Nobu) to Tubacex and Senaat Gene­ral Holding Corp. The tran­sac­tion is expec­ted to close in March 2019.
Nobu is a provi­der of precis­ion mecha­ni­cal appli­ca­ti­ons for the oil and gas indus­try and is central to the global value chain of major oilfield equip­ment suppli­ers and service compa­nies through the manu­fac­ture of precis­ion compon­ents and the main­ten­ance and repair of criti­cal oilfield equipment.
Nobu subsi­diary NTS has grown rapidly since its estab­lish­ment in the Jebel Ali Free Trade Zone (United Arab Emira­tes — UAE) in 2016 to become a leading provi­der of precis­ion compo­nent repair services whose services are used by the region's largest oilfield service compa­nies. Through the estab­lish­ment of NTS Saudi in the King­dom of Saudi Arabia in 2012 and the merger with Promet in Norway in 2013, NTS has estab­lished itself as a key part­ner to Baker Hughes, Schlum­ber­ger, Halli­bur­ton, Weather­ford, Emer­son, Bene­stad and other leading oilfield equip­ment and service compa­nies. Nobu's exper­tise in LWD/MWD (loggin­­g/­­me­a­­su­ring-while-dril­­ling) instru­ment main­ten­ance and in the manu­fac­ture of custom compon­ents from "exotic", diffi­­cult-to-machine mate­ri­als is criti­cal to its custo­mers' ability to ensure the servicea­bi­lity of criti­cal tools for oilfield dril­ling in the Arabian Penin­sula and Norwe­gian Conti­nen­tal Shelf. With more than 200 employees, modern faci­li­ties and equip­ment, Nobu has a key compe­ti­tive advan­tage in these regions.
Frank Merkel (photo), part­ner at Alan­tra, based in Frankfurt's Büro, said, "The Nobu Group sale unders­cores Alantra's contin­ued commit­ment to the oil and gas sector and our ability to iden­tify poten­tial buyers globally and successfully execute multi­la­te­ral tran­sac­tions with multi­ple sellers and acqui­rers in diffe­rent juris­dic­tions and cultures. Advi­sing the two Nordic owners on the sale of a Middle East-based company with Scot­­tish-Norwe­­gian manage­ment to acqui­rers from Spain and the United Arab Emira­tes is also an excep­tio­nal case in our excee­din­gly inter­na­tio­nal busi­ness and thus a parti­cu­larly inte­res­t­ing mandate."
Anders Høifødt, Part­ner at Nord Kapi­tal, added: "We are deligh­ted with this successful tran­sac­tion. Nobu's new owners have a clear vision for the further deve­lo­p­ment of the company into a leading provi­der with an even broa­der range of machine-based services. The Alan­tra team provi­ded us with extre­mely valuable support in this highly complex cross-border transaction."
Eimund Slet­ten, CEO of Habu Holding, high­ligh­ted, "We have a long track record of doing busi­ness in this region. New busi­ness ventures can be chal­len­ging in the Middle East, but our expe­ri­ence on the ground since 1992 has proven to be the main success factor in estab­li­shing NTS as a cost-effec­­tive precis­ion machi­ning company in the UAE and Saudi Arabia. We were impres­sed with Tubacex and Senaat's approach and plans in this tran­sac­tion and look forward to remai­ning asso­cia­ted with the company through a return invest­ment in the future."
About Alan­tra
Alan­tra is a global invest­ment banking and asset manage­ment firm focu­sed on the mid-market segment with offices in Europe, the US, Asia and Latin America. With more than 350 experts, the Invest­ment Banking unit provi­des inde­pen­dent advice on M&A, corpo­rate finance, loan port­fo­lios and capi­tal market tran­sac­tions. The Asset Manage­ment unit mana­ges assets of around 4.5 billion euros in the asset clas­ses private equity, active funds, private debt, real estate and wealth manage­ment. For more infor­ma­tion, please visit: www.alantra.com.