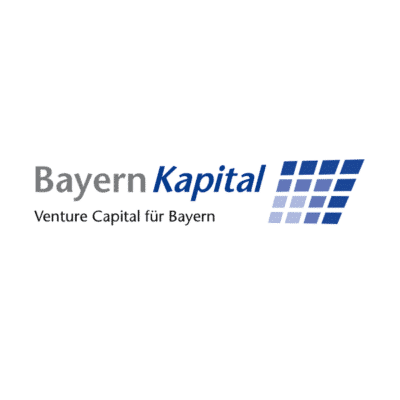 New growth financing for MedTech company Mercuris
Cate­gory: Venture Capital

16. Janu­ary 2020
Munich Janu­ary 2020 — Munich-based medi­cal tech­no­logy company Mecu­ris GmbH has successfully comple­ted a new finan­cing round of €3.6 million. In addi­tion to the seed inves­tors Bayern Kapi­tal and High-Tech Grün­der­fonds (HTGF), the inter­na­tio­nal invest­ment company Mulcan, the life science venture capi­tal inves­tor Vesa­lius Bioca­pi­tal and Sana Klini­ken AG, one of the top five hospi­tal asso­cia­ti­ons in Germany, are again on board.
A clear yes from the ortho­pe­dic tech­no­logy indus­try to digitization
The Munich-based start-up has set out to revo­lu­tio­nize ortho­pe­dic tech­no­logy. The Mecu­ris Solu­tion Plat­form is the start­ing point for the decisive change process. This online plat­form repres­ents a digi­tal work­shop with which pati­ent-speci­­fic pros­the­ses and ortho­ses can be desi­gned quickly and easily and reali­zed using 3D prin­ting. The digi­tal process chain behind it enables ortho­pe­dic tech­ni­ci­ans and users to work toge­ther to create a device that is opti­mi­zed in terms of color, shape and function.
The primary goal at Mecu­ris was initi­ally to fami­lia­rize ortho­pe­dic tech­no­logy with the online plat­form and to digi­tize tradi­tio­nal craft­sman­ship — where reason­ably possi­ble and time-saving. The company came a great deal closer to achie­ving this goal last year:
"The deve­lo­p­ment of Mecu­ris into a provi­der of digi­tal algo­rithms is now clearly accepted by part­ners in ortho­pe­dic pati­ent care as a step into the future. In order to consis­t­ently conti­nue on this path and due to the mile­sto­nes achie­ved in 2019, all inves­tors in the Series A round have deci­ded, as plan­ned, to conti­nue to provide the company with the neces­sary resour­ces," says indus­try expert Johan­nes Schnei­­der-Litt­­feld, who took over the chair­man­ship of the Mecu­ris Advi­sory Board in the middle of the year.
In 2020, the field of ortho­tics will also be digitally
Mecu­ris will use the funds both to increase its pene­tra­tion of the Euro­pean market and to expand its plat­form in ortho­tics, which is sche­du­led for the end of March. From then on, the Digi­tal Prosthe­tic Work­shop for the crea­tion of indi­vi­dual pros­the­ses will be supple­men­ted by the Digi­tal Ortho­tic Work­shop. This provi­des the ortho­tist with a simple, intui­tive and, above all, time-saving option for crea­ting ortho­ses comple­tely or using partial steps in a web-based workflow.
About Mecu­ris GmbH
Mecu­ris works closely with certi­fied ortho­tists (OTs) to bring ortho­tics & prosthe­tics into the digi­tal age. By bund­ling 3D tech­no­lo­gies in a digi­tal work­shop, the online-based Mecu­ris Solu­tion Plat­form , Mecu­ris OTs offers the possi­bi­lity to design custo­mi­zed ortho­ses & pros­the­ses in a cost- and time-saving way. This makes their daily work much easier. OTs are enab­led on the plat­form to adapt product ideas to speci­fic pati­ents without CAD design know­ledge and to realize design wishes toge­ther with the user. This impro­ves the quality of life of the users enorm­ously: they have the chance to quickly become active again and live their indi­vi­dua­lity. Thanks to CE marking and ISO certi­fi­ca­tion, the products crea­ted in the Mecu­ris digi­tal work­shop meet the highest safety stan­dards and are reim­bur­sed by all health insu­rance compa­nies in Germany.