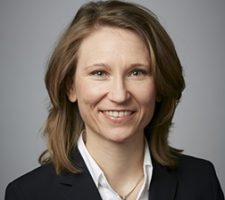 MS Industrie sells production for valve train systems for Daimler world engine
17. April 2019
Munich — The Munich office of the inter­na­tio­nal law firm Weil, Gotshal & Manges LLP has advi­sed MS Indus­trie AG on the sale of the produc­tion of valve train systems for the Daim­ler world engine at the US site in Webber­ville, Michi­gan. As part of the tran­sac­tion, MS Power­train Tech­no­lo­gie GmbH, Tros­sin­gen, a subsi­diary of MS Indus­trie AG, acqui­red 100% of the shares in MS Indus­tries Inc. and its rele­vant subsi­dia­ries to the Italian Gnutti Carlo Group, a global indus­trial group specia­li­zing in power­train compon­ents and alumi­num die casting.
MS Indus­trie AG, head­quar­te­red in Munich, is the listed parent company of a focu­sed indus­trial group for drive tech­no­logy and ultra­so­nic technology.
Advi­sors to MS Indus­trie AG:Weil, Gotshal & Manges LLP
The Weil tran­sac­tion team was led by Munich-based Part­ner Dr. Barbara Jagers­ber­ger, Photo (Corpo­rate) and was suppor­ted by Munich part­ner Tobias Geer­ling (Tax) and part­ners Matthew Goul­ding (Corpo­rate, Boston) and Mark Schwed (Tax, New York) as well as asso­cia­tes Manuel-Peter Frin­ger, Alex­an­der Pfef­f­er­ler, Ramona Fren­zel, Caro­lin Ober­maier (all Corpo­rate, Munich), Michael Messina (Corpo­rate, Boston) and Lorraine Shub (Tax, New York).