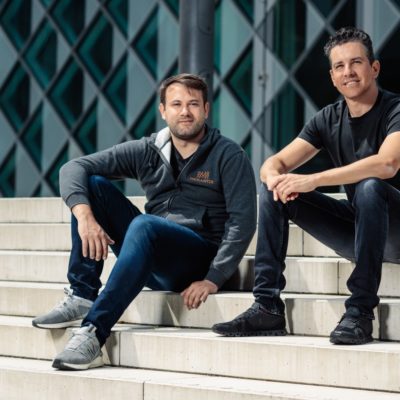 Merantix and SoftBank Investment Advisers agree on strategic partnership
13. Septem­ber 2021
Berlin — YPOG provi­ded compre­hen­sive advice to Berlin-based AI Venture Studio Meran­tix (MX AG) on the struc­tu­ring of its venture funds and the rela­ted invest­ment by the worl­d's largest tech­no­logy inves­tor Soft­Bank, which is parti­ci­pa­ting through its Vision Fund 2. Seed invest­ments are to be finan­ced from Meran­tix's estab­lished in-house venture fund.
At the same time, Meran­tix and with Soft­Bank Invest­ment Advi­sers (SIBA) announ­ced a stra­te­gic part­ner­ship to promote AI tech­no­logy in Germany.
Both compa­nies are convin­ced that arti­fi­cial intel­li­gence will be the most signi­fi­cant tech­no­logy of our time. Soft­Bank has also inves­ted globally in the past and has taken a leading role in this field. Meran­tix was foun­ded in 2016 by Adrian Locher and Rasmus Rothe and sees itself as the worl­d's first AI venture studio. The company addres­ses the worl­d's most pres­sing problems by turning cutting-edge AI rese­arch into products. This is done through a sophisti­ca­ted venture-buil­­ding process.
For exam­ple, Meran­tix has alre­ady foun­ded seven AI compa­nies to date, inclu­ding Cambrium, Kausa, SiaSe­arch and Vara. Accor­ding to the company, up to ten more compa­nies are to follow in the next few years. In April 2021, Meran­tix opened a 5,200-square-meter AI campus at Berlin's Nord­bahn­hof, where start­ups with arti­fi­cial intel­­li­­gence-rela­­ted busi­ness models can rent space. In addi­tion, Meran­tix's own spin-offs are also loca­ted there.
YPOG's compre­hen­sive advice covered all tax, regu­la­tory and corpo­rate law issues rela­ting to the Fund. In previous years, the Berlin office of the law firm has alre­ady regu­larly advi­sed Meran­tix, inclu­ding in the context of the over­all restruc­tu­ring, in various invest­ments and also in the struc­tu­ring of a € 25 million fund in 2020.
Advi­sor Meran­tix: YPOG
Dr. Fabian Euhus (Lead Part­ner), Part­ner, Dr. Helder Schnitt­ker, Part­ner, Joel El-Qalqili, Asso­cia­ted Part­ner, Dr. Sebas­tian Schwarz, Asso­cia­ted Partner
About YPOG

YPOG is a specia­list tax and commer­cial law firm, opera­ting in the core areas of corpo­rate, funds, liti­ga­tion, tax, tran­sac­tions, IT/IP and nota­rial services. The YPOG team advi­ses a wide variety of clients. These include emer­ging tech­no­logy compa­nies and family-run medium-sized enter­pri­ses as well as corpo­ra­ti­ons and private equity/venture capi­tal funds. Since its foun­da­tion in 2017, the firm has become one of the leading addres­ses for venture capi­tal, private equity and fund struc­tu­ring in Germany. The firm and its part­ners are natio­nally and inter­na­tio­nally ranked by JUVE, Best Lawy­ers, Legal 500, Focus, and Cham­bers and Part­ners. Today, YPOG employs more than 70 expe­ri­en­ced lawy­ers, tax advi­sors, tax specia­lists and a notary in three offices in Berlin, Hamburg and Colo­gne. www.ypog.law as well as www.linkedin.com/company/ypog.