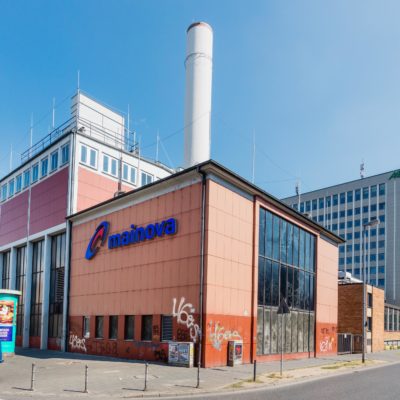 Mainova acquires majority stake in mobiheat
18. Novem­ber 2021
Friedberg/ Frank­furt a.M. — Mainova AG has acqui­red a majo­rity stake in the energy service provi­der mobi­heat GmbH. Mainova was advi­sed by McDer­mott Will & Emery on this transaction.
The tran­sac­tion will also include mobiheat's foreign compa­nies in Austria and Switz­er­land. The sellers of the shares are Ener­gie­ver­sor­gung Offen­bach AG (EVO) and the mobi­heat foun­ders. "There is a lot going on in the energy sector, it's all about new oppor­tu­nities, future viabi­lity and stra­te­gic part­ners­hips — and this is also the case at Mainova AG," explains Norman Wasse, Part­ner at McDermott.
mobi­heat GmbH, based in Fried­berg, Bava­ria, specia­li­zes in mobile heating, cooling and steam control centers in German-spea­­king coun­tries. The acqui­si­tion of mobi­heat will enable Mainova to further expand its own energy services business.
Advi­sors to Mainova AG: McDer­mott Will & Emery, Frankfurt
Norman Wasse, LL.M. (Lead, Corporate/M&A), Dr. Kian Tauser, Marcus Fischer (Coun­sel; both Tax), Chris­tian Krohs (Anti­trust, Düsseldorf/Cologne), Dr. Gudrun Germa­kow­ski (Labor, Düssel­dorf), Dr. Oliver Hahn­elt, LL.M., Dr. Niko­las Kout­sós (Coun­sel; both Finance), Dr. Chris­tian L. Masch (IT/IP, Munich), Dr. Maxi­mi­lian Clos­ter­meyer (Real Estate), Dr. Alexa Ningel­gen (Public Law, Düssel­dorf); Asso­cia­tes: Lisa Schick­ling, Dr. Marion von Grön­heim (both Corporate/M&A), Carina Kant (Anti­trust Law, Düsseldorf/Cologne), Lukas Deutz­mann (Labor Law, Düsseldorf/Cologne), Isabella Kätzlmeier (IT/IP, Munich), Fran­ziska Leub­ner (Labor Law, Munich), Elif Sultan Üzümo­vali (Public Law, Düssel­dorf), Tina Zeller (Real Estate)