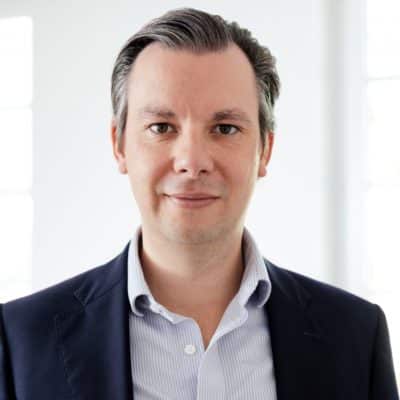 Liberta Partners takes over KKS Kemmler Kopier Systeme
11. May 2022
Munich / Kaisers­lau­tern — Liberta Part­ners ("LIBERTA"), with the support of BayBG Baye­ri­sche Betei­li­gungs­ge­sell­schaft mbH, acqui­res KKS Kemm­ler Kopier Systeme GmbH ("KKS"), a service provi­der in the field of mana­ged services for office infra­st­ruc­ture, in the course of a stra­te­gic part­ners­hip. The previous sole share­hol­der, Axel Kemm­ler, remains active in the company as mana­ging direc­tor and shareholder.
The company's core compe­ten­cies are Mana­ged Print Services (MPS) and include in parti­cu­lar the manage­ment of prin­ter infra­st­ruc­ture. This inclu­des the opti­miz­a­tion, analy­sis and auto­ma­tion of prin­ting, scan­ning and copy­ing proces­ses at custo­mers. In addi­tion, the company offers solu­ti­ons in the area of digi­tal docu­ment manage­ment systems (DMS) and is curr­ently expan­ding this area signi­fi­cantly. The company was foun­ded in 1998 by Axel Kemm­ler and curr­ently employs 34 people. KKS is head­quar­te­red in Kaisers­lau­tern, with addi­tio­nal bran­ches in Pirma­sens and Landau. As the regio­nal market leader, KKS serves around 2,150 custo­mers in Rhineland-Palatinate.
Company foun­der Axel Kemm­ler commen­ted on the part­ners­hip as follows: "With LIBERTA, we have an opera­tio­nal part­ner at our side who acts with long-term and fore­sight. With our custo­mi­zed solu­ti­ons, for the modern office infra­st­ruc­ture, we plan to expand our custo­mer base and to speci­fi­cally extend our service port­fo­lio. LIBERTA will actively support us in our further deve­lo­p­ment. I am looking forward to the joint tasks and goals."
Nils von Wietz­low, Part­ner of LIBERTA (Photo, © Liberta) and respon­si­ble for succes­sion solu­ti­ons, adds: "We are very plea­sed that Axel Kemm­ler has chosen LIBERTA to jointly shape the company's future stra­tegy. The excel­lent repu­ta­tion in the market and the conso­li­da­ted custo­mer base will form the basis for further growth. In this context, the digi­ta­liz­a­tion trend of office infra­st­ruc­ture, in the German SME sector, is the key poten­tial. We plan to map growth both orga­ni­cally and inorganically."
This is the tenth invest­ment of Liberta Part­ners Fund II, which closed in Octo­ber 2019. The fund invests in group spin-offs and succes­sion situa­tions of family busi­nes­ses with a strong focus on suppor­ting the opera­tio­nal deve­lo­p­ment of its port­fo­lio companies.
About Kemm­ler Kopier Systeme GmbH

Kemm­ler Kopier Systeme GmbH, based in Kaisers­lau­tern, was foun­ded in 1998 by Axel Kemm­ler and estab­lis­hed as a market leader in the field of mana­ged services for office infra­st­ruc­ture, with a regio­nal focus on Rhine­­land-Pala­­ti­­nate. KKS curr­ently employs 34 people at three loca­ti­ons, serving around 2,150 custo­mers. The company's core compe­tence is Mana­ged Print Services (MPS) and inclu­des the manage­ment of prin­ter infra­st­ruc­ture. In parti­cu­lar, the opti­miz­a­tion, analy­sis and auto­ma­tion of prin­ting, scan­ning and copy­ing proces­ses at custo­mers. www.kks-kl.de
About Liberta Partners

Liberta Part­ners was foun­ded in 2016 and is a multi-family holding company based in Munich. Liberta Part­ners invests in compa­nies in German-spea­­king coun­tries with opera­tio­nal and stra­te­gic deve­lo­p­ment poten­tial, espe­cially in succes­sion situa­tions and corpo­rate spin-offs. These are actively deve­lo­ped as part of the long-term "100% Core & Care" concept and bene­fit from Liberta Part­ners' inno­va­tive entre­pre­neu­rial under­stan­ding. Liberta Part­ners' team curr­ently consists of 15 employees working in M&A, corpo­rate deve­lo­p­ment and legal, as well as an active indus­try advi­sory board. www.liberta-partners.com