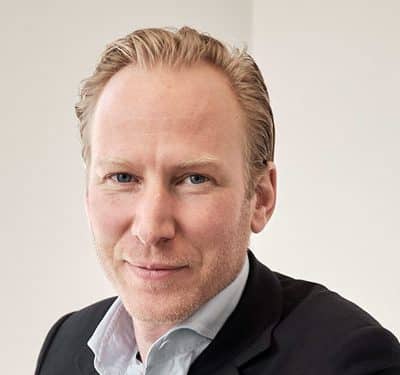 Liberta Partners acquires Ameropa from Deutsche Bahn
28. Janu­ary 2020
Munich — Liberta Part­ners, a Munich-based multi-family holding company, is acqui­ring Amer­opa, a subsi­diary of Deut­sche Bahn (DB). Liberta Part­ners invests speci­fi­cally in compa­nies with future poten­tial in German-spea­­king coun­tries and supports them in the further deve­lo­p­ment of their busi­ness models. ARQIS advi­sed Liberta Part­ners on the acqui­si­tion of Amer­opa. Both parties have agreed not to disc­lose the purchase price.
Amer­opa, based in Bad Homburg near Frank­furt am Main, is a specia­list provi­der of short and rail adven­ture trips with 120 employees and around 500,000 custo­mers. The close coope­ra­tion between Amer­opa and Deut­sche Bahn will conti­nue after the sale until further notice. Amer­opa trips are offe­red in around 7,000 travel agen­cies and about 400 DB travel centers, as well as via the company's own website and bahn.de.
"Amer­opa conti­nues to stand for vaca­tion by rail. Many Amer­opa custo­mers are rail custo­mers and we want even more to become so. We also pursued the claim of climate-friendly travel in our search for a suita­ble buyer and are very much looking forward to now conti­nuing the Amer­opa success story with Liberta Part­ners," says Dr. Michael Peter­son, CEO of DB Fernverkehr.
"Amer­opa is a tradi­tio­nal company with strong part­ners­hips and inte­res­ting growth poten­tial," said Nils von Wietz­low, part­ner at Liberta Part­ners. "Short city breaks and adven­ture trips are enjoy­ing high demand, and travel by rail is beco­m­ing incre­a­singly popu­lar against the back­drop of the climate debate."
Florian Korp (photo), part­ner at Liberta Part­ners, explai­ned, "We will help Amer­opa realize its poten­tial, expand exis­ting part­ners­hips and deve­lop even more inno­va­tive offerings."
"I'm looking forward to the new colla­bo­ra­tion with Liberta Part­ners and the remai­ning part­ners­hip with the rail­road," says Kai de Graaff, who has led Amer­opa as mana­ging direc­tor for seven years and will remain with the company in that capa­city, "toge­ther we're taking Amer­opa forward in a decisive way."
Advi­sors to Liberta Part­ners: ARQIS Rechts­an­wälte (Düsseldorf/Munich)
Mauritz von Einem (Lead; Corporate/M&A and Tax), Dr. Mirjam Boche (Corporate/M&A and W&I), Johan­nes Landry (Corporate/M&A), Marcus Noth­hel­fer (IP), Chris­tian Wege­ner (Tax); Asso­cia­tes: Benja­min Wolf­gang Bandur (Corporate/M&A)
About Amer­opa
Amer­opa-Reisen GmbH offers travel modu­les and package tours mainly for short city trips (2–4 days) by train in Germany and the DACH region. The offers consist mainly of hotel, travel and enter­tain­ment (musi­cals, concerts, sight­see­ing, etc.). Inter­na­tio­nal offers for luxury and special trains repre­sent anot­her service segment. The company offers its products through part­ners­hips with other tour opera­tors and travel agen­cies (statio­nary and online) as well as through its own sales chan­nels (ameropa.de and its own call center). For more infor­ma­tion, visit: https://www.ameropa.de
About Liberta Partners
Liberta Part­ners was foun­ded in 2016 and is a multi-family holding company based in Munich. Liberta Part­ners invests in compa­nies in German-spea­­king coun­tries with a clear opera­tio­nal and stra­te­gic deve­lo­p­ment poten­tial, espe­cially in corpo­rate spin-offs and succes­sion situa­tions. These are actively deve­lo­ped within the long-term "100% Core& Care" concept and bene­fit from the inno­va­tive entre­pre­neu­rial under­stan­ding of Liberta Part­ners. The Liberta Part­ners team consists of profes­sio­nals from M&A, Opera­ti­ons and Legal. www.liberta-partners.com
About ARQIS
ARQIS is an inde­pen­dent busi­ness law firm opera­ting in Germany and Japan. The firm was foun­ded in 2006 at its current offices in Düssel­dorf, Munich and Tokyo. Around 45 profes­sio­nals advise domestic and foreign compa­nies at the highest level on the core issues of German and Japa­nese busi­ness law. The focus is on M&A, corpo­rate law, private equity, venture capi­tal, employ­ment law, private clients, intel­lec­tual property, liti­ga­tion as well as real estate law and tax law. www.arqis.com.