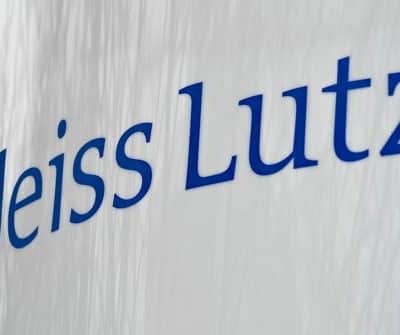 Integer sells Advanced Surgical & Orthopedics business to Medplast
15. May 2018
Berlin/ Zurich — Gleiss Lutz has advi­sed Inte­ger, the leading US medi­cal device manu­fac­tu­rer world­wide, on the sale of its Advan­ced Surgi­cal & Ortho­pe­dics busi­ness to MedPlast Group, a leading service provi­der to the medi­cal device indus­try. The purchase price is $600 million. The tran­sac­tion is subject to custo­mary regu­la­tory appro­vals, inclu­ding anti­trust clearan­ces, and is expec­ted to close in the third quar­ter of 2018.
New York Stock Exchange-listed Inte­ger Holdings Corpo­ra­tion (NYSE: ITGR) is one of the world's largest manu­fac­tu­rers of medi­cal devices for cardio­logy, neuro­mo­du­la­tion, ortho­pe­dics, vascu­lar surgery and surgery, as well as mobile medi­cal equip­ment. The company offers OEMs inno­va­tive, high-quality tech­no­lo­gies and manu­fac­tu­ring proces­ses. Inte­ger also deve­lops batte­ries for high-end niche appli­ca­ti­ons for utili­ties, mili­tary and envi­ron­men­tal appli­ca­ti­ons. The company's brands also include Great­batch Medi­cal, Lake Region Medi­cal and Electrochem.
With the sale of the busi­ness, Inte­ger expects to improve the company's numbers with a profit of $1.2 billion with higher margins, higher net profits, higher returns on inves­ted capi­tal and signi­fi­cantly lower debt.
MedPlast Inc. based in Tempe, Arizona, provi­des product design and deve­lo­p­ment, program and supply chain manage­ment for the deli­very of finis­hed medi­cal devices and compon­ents. The company is also invol­ved in the deve­lo­p­ment and supply of implan­ta­ble and biocom­pa­ti­ble plastics.
Advi­sor Inte­ger: Gleiss Lutz
The following Gleiss Lutz team led by Dr. Martin Viciano Gofferje (Part­ner, Corporate/M&A, Berlin) advi­sed Inte­ger on all aspects of German law in the tran­sac­tion: Dr. Micha Pfarr, Svenja Bender (both Corporate/M&A, both Berlin), Dr. Stefan Linge­mann (Part­ner), Dr. Rut Stein­hau­ser, Dr. Kathe­rina Wind (all Berlin, all Labor Law), Anto­nia Harbusch (Düssel­dorf), Sergej Bräuer (Frank­furt, both Anti­trust), Dr. Johann Wagner (Part­ner), Dr. Hendrik Marchal (Coun­sel, both Tax, both Hamburg) and Dr. Jacob von Andreae (Part­ner, Regu­la­tory, Düsseldorf).
Back in 2015, Gleiss Lutz acted for Inte­ger (then known as Great­batch) on all aspects of German law in its acqui­si­tion of compe­ti­tor Lake Region Medi­cal from private equity inves­tors KKR and Bain Capi­tal for appro­xi­mately $1.7 billion.