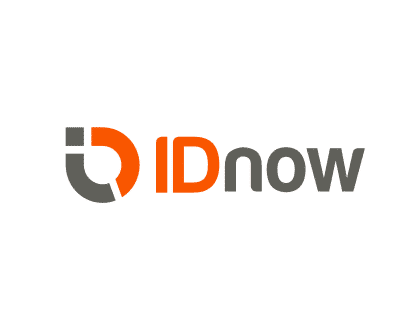 IDnow receives new capital from Giesecke+Devrient
Cate­gory: Venture Capital

30. May 2018
Munich — Munich-based FinTech company IDnow recei­ves new capi­tal in the signi­fi­cant milli­ons, conclu­ding a stra­te­gic coope­ra­tion with Giesecke+Devrient Ventures. This brings IDnow GmbH's total finan­cing to over 10 million euros. In addi­tion, Giesecke+Devrient Mobile Secu­rity and IDnow are combi­ning their exper­tise and resour­ces to jointly deve­lop AI-powered biome­trics and secu­rity tech­no­lo­gies and provide global solu­ti­ons for secure digi­tal identification.
IDnow offers an Iden­­tity-as-a-Service plat­form based on the world's most advan­ced Deep Lear­ning tech­no­logy, through which the iden­ti­ties of more than 6.3 billion people from 115 diffe­rent count­ries can be veri­fied in real time. Its patent-protec­­ted video iden­ti­fi­ca­tion and eSig­ning solu­ti­ons help custo­mers save money, improve custo­mer acqui­si­tion conver­sion rates and stream­line the onboar­ding process. IDnow was awarded the "Most Successful Fintech" award in 2017.
Giesecke+Devrient is a global secu­rity tech­no­logy group head­quar­te­red in Munich. G+D deve­lops, manu­fac­tures and markets products and solu­ti­ons for payment, connec­ti­vity, iden­tity manage­ment and digi­tal secu­rity. The Group's custo­mers include central banks and commer­cial banks, mobile commu­ni­ca­ti­ons provi­ders, corpo­ra­ti­ons, and govern­ments and public autho­ri­ties. In fiscal 2017, the company gene­ra­ted sales of 2.14 billion.
Advi­sor IDnow: P+P
Chris­tian Tönies, LL.M. Eur. (Part­ner, Lead Part­ner, M&A/Venture Capi­tal, Munich/Berlin)
Dr. Sebas­tian Gerlin­ger, LL.M. (Senior Asso­ciate, M&A/Venture Capi­tal, Berlin/Munich)
Dr. Georg Seitz (Asso­ciate, M&A/Venture Capi­tal, Munich)