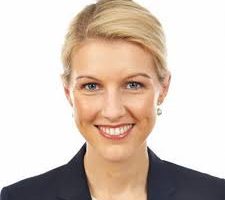 Idinvest Partners: 7 million Euro Series‑A for TeleCLinic
29. Novem­ber 2018
Munich / Frank­furt am Main — Munich-based tele­me­di­cine company TeleCli­nic has success­fully closed its Series A finan­cing and recei­ved a capi­tal commit­ment of seven million euros from Idin­vest Part­ners to expand its market leaders­hip in telemedicine.
Idin­vest Part­ners is a Euro­pean invest­ment company specia­li­zing in the SME segment, with more than eight billion euros in assets under manage­ment, which has already comple­ted more than 4,000 finan­cings throughout Europe. As one of the largest Euro­pean venture capi­tal inves­tors, Idin­vest Part­ners is able to support port­fo­lio compa­nies from seed finan­cing to later finan­cing stages. The company has previously funded digi­tal pioneers such as Allt­hings, Deezer, Wefox and Withings.
Just in Novem­ber 2017, TeleCli­nic had closed a seed finan­cing of two million euros. Now the next big step is about to be taken to scale the busi­ness model and provide digi­tal access to medi­cal care for milli­ons more pati­ents. New stra­te­gic part­ners­hips and marke­ting measu­res are plan­ned for this purpose.
Today, 50 percent of all private pati­ents in Germany already have free digi­tal access to doctors from 30 special­ties thanks to TeleCli­nic. The number of people with statu­tory health insurance is around nine million. This makes TeleCli­nic part of stan­dard care. For private pati­ents, e‑prescriptions are possi­ble throughout Germany via TeleCli­nic. For this purpose, the company coope­ra­tes with 7,000 phar­macies. Those with statu­tory health insurance are to follow suit in 2019 — initi­ally as part of a pilot project. Medi­cal services are avail­able seven days a week, around the clock, and on holidays.
With annual growth of 3.8 percent, the health­care sector is growing signi­fi­cantly faster than the gross domestic product (source: BMWI Gesund­heits­wirt­schaft Zahlen und Fakten 2016). The health­care indus­try is thus a growth sector that is not depen­dent on econo­mic cycles. The private sector, for example medi­cal products or e‑health appli­ca­ti­ons, accounts for 21.3 percent of value added. Tele­me­di­cine is seen as a promi­sing future market.
Katha­rina Jünger (photo) , CEO of TeleCli­nicis convin­ced that tele­me­di­cine will play a central role in the German health­care system in the future: "The digi­tiz­a­tion of the health­care system is curr­ently advan­cing in leaps and bounds. We are actively helping to shape this deve­lo­p­ment and want to use TeleCli­nic to ensure digi­tal access to high-quality primary care across the coun­try. Germany needs tele­me­di­cine to effi­ci­ently meet chal­len­ges such as demo­gra­phic change. People are getting older and, as a result, spen­ding is rising. Telecon­sul­ta­tion alone has an esti­ma­ted bene­fit poten­tial of 4.4 billion euros. We are plea­sed to have gained a strong part­ner in Idin­vest Part­ners to digi­tally shape the future of health."
Matt­hieu Baret, Mana­ging Part­ner at Idin­vest Part­ners and respon­si­ble for Venture and Growth Capi­tal, said: "Idin­vest Part­ners has made a name for itself as one of the highest-profile venture capi­tal inves­tors in Europe with invest­ments in well-known and success­ful compa­nies in the digi­tal and health­care indus­tries. The invest­ment in TeleCli­nic repres­ents anot­her mile­stone in this stra­tegy. TeleCli­nic is a pioneer in a promi­sing busi­ness area and a market with great poten­tial. In an envi­ron­ment of demo­gra­phic change and incre­a­sing gaps in medi­cal care in rural areas, the company fulfills an important social mission. We are plea­sed to support TeleCli­nic in fulfil­ling this mission."
About TeleCli­nic
TeleCli­nic is a digi­tal health plat­form and first point of contact for people who have ques­ti­ons about their health. The TeleCli­nic physi­ci­ans are avail­able for pati­ents seven days a week and at any time of day — without long wait­ing times. Only physi­ci­ans with a German license to prac­tice medi­cine are admit­ted to TeleCli­nic. Medi­cal consul­ta­tion takes place via modern and nowa­days common commu­ni­ca­tion chan­nels. The pati­ent can choose whether the doctor's conver­sa­tion takes place via video chat or on the phone, for example. TeleCli­nic is also a digi­tal pioneer in the area of e‑prescription: e‑prescriptions have been possi­ble for priva­tely insu­red pati­ents since the begin­ning of 2018. To this end, the company coope­ra­tes with 7,000 phar­macies in private prac­tice. To ensure that pati­ents can use the services of the TeleCli­nic free of charge, the company coope­ra­tes with various payers. Curr­ently, eight private health insu­rers and four statu­tory health insu­rers coope­rate with TeleCli­nic. In addi­tion, as part of the coope­ra­tion with the Asso­cia­tion of Statu­tory Health Insurance Physi­ci­ans in Baden-Würt­­te­m­­berg, all statu­tory health insurance funds in Baden-Würt­­te­m­­berg bear the costs for digi­tal health services via the TeleCli­nic infrastructure.
Data secu­rity is a top prio­rity: the TeleCli­nic app there­fore complies with the requi­re­ments of the Medi­cal Devices Act for CE certi­fi­ca­tion. TeleClinic's mission is to deve­lop digi­tal and effi­ci­ent alter­na­ti­ves for the German health­care system that bene­fit pati­ents, insurance compa­nies, health insu­rers and doctors. www.teleclinic.com
About Idin­vest Partners
Idin­vest Part­ners is a leading Euro­pean invest­ment firm focu­sed on the mid market. Curr­ently, Idin­vest Part­ners mana­ges assets of around €8 billion with more than 90 employees and has offices in Paris, Frank­furt, Madrid, Shang­hai and Dubai. The company has three busi­ness units: Venture & Growth Capi­tal, Private Debt and Private Funds Group. The company was foun­ded in 1997 as part of the Alli­anz Group and has been inde­pen­dent since 2010. In Janu­ary 2018, Idin­vest Part­ners merged with Eura­zeo. The merger has crea­ted a leading invest­ment company in Europe and North America with 15 billion euros in assets under management.