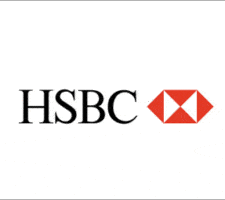 HSBC expands private equity team
11. July 2018
Frank­furt a. M. — HSBC Germany intends to do more busi­ness with large private equity inves­tors. To this end, they bring in the two invest­ment bank­er­sAlex­an­der Glawe and Jürgen Stein in HSBC expands private equity business
HSBC Germany is expan­ding its invest­ment banking acti­vi­ties. With Alex­an­der Glawe and Jürgen Stein, two new invest­ment bankers join HSBC's Corpo­rate & Insti­tu­tio­nal Banking.
Alex­an­der Glawe is a private equity specia­list and joins in early Decem­ber from Credit Suisse, where he was most recently part of the German invest­ment banking team. As Head of Finan­cial Spon­sors, he will be respon­si­ble for the German-spea­­king region and Scan­di­na­via. ER is to deepen HSBC's conta­cts with major private equity houses.
Jürgen Stein has been on board since the begin­ning of the month and is consi­de­red a finan­cing expert for private equity deals. He is expec­ted to work closely with the bank's other teams, speci­fi­cally those in M&A, Corpo­rate Finance and Lever­aged & Acqui­si­tion Finance. HSBC services this area from London, Düssel­dorf and Frank­furt. Stein joins from UBS, where he was respon­si­ble for lever­aged finance tran­sac­tions in Europe from London.