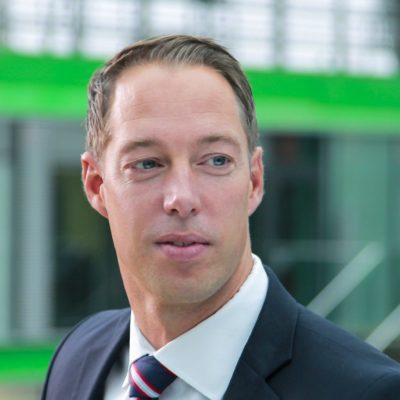 heristo Group sells LikeMeat to Foods United
27. March 2020
Düssel­dorf — The heristo Group has dive­s­ted its 51-year-old stake in Like­Meat, one of Germany's leading suppliers of vegan meat alter­na­ti­ves. The purcha­ser of LikeMeat's majo­rity stake is US-based Foods United Inc. The heristo Group was advi­sed on this tran­sac­tion by Deloitte Legal Düsseldorf.
The heristo Group is a family-run group of compa­nies present in the german and inter­na­tio­nal markets in the meat finis­hing, deli­ca­tes­sen, pet food and whole­sale and foreign trade of food products, with a wide range of products and Services. It is one of the largest compa­nies in the German food indus­try, the largest Euro­pean produ­cers of pet food and the global trading compa­nies. The group gene­ra­tes about two-thirds of its turno­ver from the produc­tion of private labels.
Like­Meat deve­lops contem­porary products for an enjoya­ble, modern and balan­ced diet and stands for a wide range of plant-based meat substi­tu­tes. Foun­ded in 2013 as a German start-up company based in Düssel­dorf, the company expan­ded rapidly and has been offe­ring its products in other Euro­pean coun­tries as well as in the USA since 2017. Like­Meat now has a total of around 100 employees at its produc­tion faci­lity in Oss, the Nether­lands, as well as at its head­quar­ters in Düsseldorf.
Foods United pursues a stra­tegy of buil­ding up and expan­ding an exten­sive port­fo­lio of invest­ments in the meat substi­tu­tes market, focu­sing on the entire value chain: from raw mate­rial procu­re­ment to produc­tion to marke­ting. The majo­rity share­hol­der of Foods United is the billion­aire Swiss inves­tor Blue Hori­zon Corpo­ra­tion AG. In addi­tion to Blue Hori­zon, many other inves­tors are invol­ved in Foods United.
Dr. Michael von Rüden (photo) and his team from Deloitte Legal has been a regu­lar member of the heristo Group since 2016 and has already accom­pa­nied the company on various M&A tran­sac­tions, inclu­ding the sale of Paul­sen Food in 2017 and the sale of Günther Janßen Handels GmbH in 2019. As part of this tran­sac­tion, in the highly dyna­mic envi­ron­ment of plant substi­tu­tes for poul­try and meat, they were once again able to draw on their exten­sive expe­ri­ence in the food industry.
Consul­tant heristo Group: Deloitte Legal
Dr. Michael von Rüden, LL.M. (USA) (Part­ner, Corporate/M&A, Düssel­dorf, Lead), André Giesen, EMBA (Senior Asso­ciate, Corporate/M&A, Düssel­dorf), Horst Heinzl, M.C.L. (HKU) (Senior Asso­ciate, Corporate/M&A, Düsseldorf).
About Deloitte/Deloitte Legal
Deloitte provi­des audi­t­ing, risk advi­sory, tax advi­sory, finan­cial advi­sory and consul­ting services to compa­nies and insti­tu­ti­ons from all sectors of the economy; Legal advice is provi­ded in Germany by Deloitte Legal. With a global network of member compa­nies in more than 150 coun­tries, Deloitte combi­nes excel­lence with world-class perfor­mance and helps clients solve their complex busi­ness chal­len­ges. Making an impact that matters – for around 312,000 Deloitte employees, this is a common mission state­ment and indi­vi­dual ambi­tion at the same time.
Deloitte Legal refers to the legal advice prac­ti­ces of the member compa­nies of Deloitte Touche Tohmatsu Limi­ted, its affi­lia­tes or affi­lia­tes that provide legal services. Deloitte refers to Deloitte Touche Tohmatsu Limi­ted ("DTTL"), a "private limi­ted company limi­ted by guaran­tee" (limi­ted liabi­lity company under UK law), its network of member compa­nies and its affi­lia­tes. DTTL and each of its member compa­nies are legally inde­pen­dent and inde­pen­dent. DTTL (also called "Deloitte Global") does not provide services to clients.