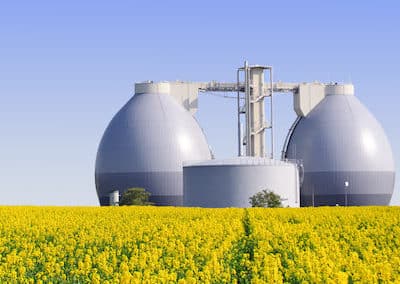 GÖRG advises Electrochaea on further financing round
29. March 2019
Paris/Munich (ener­gate) — The power-to-gas plant manu­fac­tu­rer Elec­tro­chaea has raised further growth capi­tal via a finan­cing round. The gas storage opera­tor Storengy has joined as a new inves­tor. Accord­ing to Storengy, the move is inten­ded to posi­tion the company in a growth market. The compa­nies did not disc­lose the amount of the invest­ment. Eletrochaea's exis­ting inves­tors, inclu­ding the deve­lo­p­ment bank KFW and venture capi­ta­lists Munich Venture and B‑to‑V Part­ners, Caliza and Focus First also parti­ci­pa­ted in this finan­cing round. In paral­lel, Storengy and Elec­tro­chaea announ­ced their inten­tion to jointly imple­ment commer­cial projects in Europe and North America based on the deve­lo­ped power-to-gas tech­no­logy. They did not give details.
Advi­sor Elec­tro­chaea: GÖRG Part­ners­hip of attor­neys mbB
GÖRG Part­ner­schaft von Rechts­an­wäl­ten mbB, under the lead of Dr. Chris­tian Glauer, advi­sed Elec­tro­chaea GmbH on anot­her finan­cing round.
Dr. Chris­tian Glauer, Asso­ciate Part­ner, M&A/Corporate Law, Munich
Dr. Bernt Paudtke, Part­ner, M&A/Corporate Law, Munich
Dr. Chris­tian Bürger, Part­ner, Anti­trust Law, Cologne
Tobias Reichen­ber­ger, Asso­ciate, M&A/Corporate Law, Munich
Consul­tant STORENGY
Baker & McKen­zie Part­ners­hip of Lawy­ers and Tax Consul­tants mbB
Holger Engel­kamp B.Sc. LL.M., M&A/Corporate, Berlin
About Elec­tro­chaea
Based on bioca­ta­ly­sis, Elec­tro­chaea offers an inter­na­tio­nally paten­ted key power-to-gas tech­no­logy (photo). It recy­cles CO2 cost-effec­­tively while produ­cing stor­able and versa­tile rene­wa­ble natu­ral gas from rene­wa­ble electri­cal energy. The first large-scale plant is success­fully in opera­tion in Denmark. By 2025, plants with a capa­city of more than one giga­watt are to be built.
With its unique biore­ac­tor, Electrochaea's tech­no­logy offers a solu­tion for energy storage, carbon dioxide (CO2) reco­very and rene­wa­ble fuel produc­tion in the form of synthe­tic methane. The unique feature of Elec­tro­chaea tech­no­logy is its proprie­tary reac­tor and paten­ted cata­lyst, which consists of an excep­tio­nally effi­ci­ent and robust strain of Archaea* that converts green electri­city into methane along with CO2 and hydro­gen. The func­tio­n­a­lity was tested and further deve­lo­ped in the world's first and largest biome­tha­na­tion plant near Copen­ha­gen, Denmark. The bene­fits of biolo­gi­cal metha­na­tion are impres­sive; it enab­les long-term energy storage, decar­bo­niz­a­tion of the gas grid and gas use (inclu­ding indus­try and mobi­lity), and enab­les inde­pen­dence from fossil fuels.
About STORENGY
Storengy, a wholly owned subsi­diary of ENGIE, is a leading global provi­der of natu­ral gas under­ground storage. Thanks to its 60 years of expe­ri­ence, Storengy designs, deve­lops and opera­tes gas storage faci­li­ties and offers its custo­mers inno­va­tive products deve­lo­ped on the basis of long expe­ri­ence and reli­able tech­no­logy. The company opera­tes natu­ral gas storage faci­li­ties with a volume of 12.2 billion cubic meters. Buil­ding on its globally reco­gni­zed exper­tise and opera­tor and dealer expe­ri­ence in storage capa­city in Germany, the UK and France, Storengy is posi­tio­ning itself as a market leader, parti­cu­larly in the areas of geother­mal energy deve­lo­p­ment (heating, cooling and power genera­tion) and inno­va­tive energy supply. Solu­ti­ons for the produc­tion and storage of envi­ron­ment­ally friendly rene­wa­ble ener­gies (biome­thane, hydro­gen, power-to-gas, synthe­tic methane, .…). Storengy makes its know-how avail­able to its custo­mers around the world.