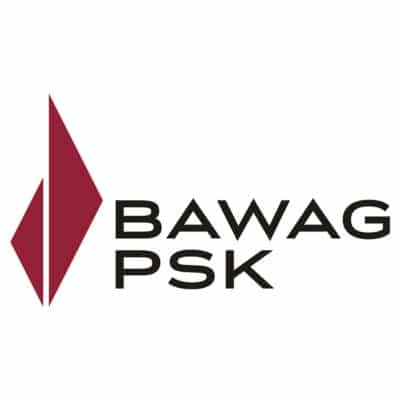 Gleiss Lutz advises BAWAG Group on acquisition of BFL Leasing
Cate­gory: Deals

18. Decem­ber 2018
Eschborn/ Vienna - Gleiss Lutz advi­sed BAWAG Group on the conclu­sion of a binding agree­ment for the full acqui­si­tion of BFL Leasing GmbH from BFL Gesell­schaft des Büro­fach­han­dels mbH & Co KG. The majo­rity share­hol­der is VR-LEASING AG. The closing of the tran­sac­tion is subject to custo­mary regu­la­tory appr­ovals. The parties have agreed not to disc­lose the purchase price or the details of the contract.
BFL Leasing GmbH, head­quar­te­red in Esch­born near Frank­furt, Germany, is a specia­li­zed finan­cing provi­der offe­ring leasing services and products for tech­no­logy and equip­ment since 1973. The company comple­ments the BAWAG Group's busi­ness model with its sales model and at the same time offers the oppor­tu­nity to grow in the leasing busi­ness in Germany.
BFL Leasing GmbH curr­ently employs around 75 people, and its total assets amoun­ted to around EUR 600 million at the end of 2017. For more than 40 years, BFL Leasing GmbH has been deve­lo­ping finan­cing solu­ti­ons for retail and system houses as well as manu­fac­tu­r­ers. Today, it has more than 140 part­ners and, with its sales part­ners and around 50,000 custo­mers, is one of the leading IT finan­cing specia­lists in Germany. As a subsi­diary of VR-LEASING Akti­en­ge­sell­schaft, BFL is part of the Genos­sen­schaft­li­che Finanz­Gruppe, the second largest banking group in Germany.
BAWAG Group AG is the listed holding company of BAWAG P.S.K., head­quar­te­red in Vienna, and its main banking subsi­dia­ries easy­bank and start:bausparkasse in Austria and Südwest­bank in Germany. With more than 2.5 million custo­mers, BAWAG P.S.K. is one of the largest banks in Austria and has a natio­nally reco­gni­zed brand. BAWAG Group repor­ted total assets of around EUR 46 billion at the end of 2017.
Advi­sor BAWAG: Gleiss Lutz
Led by Dr. Jan Bals­sen (Part­ner, Corporate/M&A); Dr. Olaf Hohle­fel­der, Stepha­nie Daus­in­ger (both Corporate/M&A), Stef­fen Carl (Part­ner), Dr. Tobias Harzenet­ter (Coun­sel, both Corpo­rate, all Munich), Dr. Alex­an­der Molle (Coun­sel), Dr. Matthias Schilde, (both IP/IT, Berlin), Anselm Chris­ti­an­sen (Stutt­gart, Corporate/M&A), Dr. Stefan Mayer (Part­ner), Dr. Ocka Stumm (both Tax), Dr. Jens Günther (Part­ner), Dr. Matthias Bögl­mül­ler (both Labor), Dr. Iris Bene­­dikt-Bucken­­leib (Coun­sel, Anti­trust, all Munich), Dr. Timo Bühler (Banking Regu­la­tory), Dr. Burk­hard Jäkel (Part­ner), Vanessa Bayliss (Coun­sel), Dr. Moha­med Assak­kali (all Finance/Leasing), Dr. Philip Naab (Coun­sel, Real Estate), Dr. Dirk
Scherp (Of Coun­sel), Marina Stoklasa (both Compli­ance & Inves­ti­ga­ti­ons, all Frank­furt), Dr. Jacob von Andreae (Part­ner), Aylin Hoffs (both Düssel­dorf, Public Law), Simon Wegmann (Data Protec­tion Law, Berlin) Dr. Britta Kamp (Commer­cial Contracts, Stuttgart).