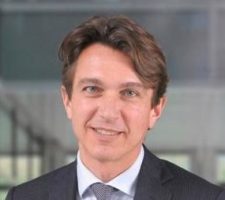 Gimv acquires majority stake in Smart Battery Solutions
Cate­gory: Private Equity

30. May 2019
Kleinostheim/ Munich — The invest­ment company Gimv has acqui­red a majo­rity stake in Smart Battery Solu­ti­ons GmbH(SBS). Accor­ding to Gimv, this is inten­ded to conti­nue SBS's strong growth course in the dyna­mic battery market, streng­then its staff and expand its produc­tion capa­ci­ties. P+P Pöllath + Part­ners provi­ded compre­hen­sive legal and tax advice to the buyer Gimv. Photo: Sven Oleow­nik Part­ner — Head Gimv Germany.
Smart Battery Solu­ti­ons GmbH, based in Klein­ost­heim in Lower Fran­co­nia, was foun­ded in 2010 and today employs around 50 people. The company deve­lops, produ­ces and sells lithium-ion battery systems in the low-voltage range of up to 60 volts. The product range extends from the custo­mi­zed assem­bly of cells produ­ced by third parties to the deve­lo­p­ment and produc­tion of intel­li­gent energy storage systems and char­ging tech­no­lo­gies. In addi­tion, SBS has deve­lo­ped seve­ral proprie­tary battery manage­ment systems that control the opera­tion of batte­ries and ensure their safe use.
SBS products are used in nume­rous eMobi­lity appli­ca­ti­ons, such as e‑bikes, e‑scooters, water­craft or drones.
Advi­sor Gimv: P+P Pöllath + Partners
P+P Pöllath + Part­ners provi­ded compre­hen­sive legal and tax advice to the purcha­ser Gimv with the follo­wing multi­di­sci­pli­nary and multi­site team:
Dr. Tim Kauf­hold (Part­ner, M&A/Private Equity, Munich)
Dr. Nico Fischer (Part­ner, Tax Law, Munich)
Daniel Wied­mann, LL.M. (Asso­cia­ted Part­ner, Anti­trust Law, Frankfurt)
Dr. Verena Sten­zel (Senior Asso­ciate, M&A/Private Equity, Munich)
Chris­tine Funk, LL.M. (Senior Asso­ciate, M&A/Private Equity, Frankfurt)
Matthias Ober­bauer (Asso­ciate, M&A/Private Equity, Munich)