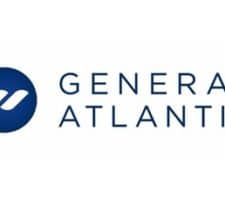 General Atlantic acquires 25.1% of ProSiebenSat.1 digital division NuCom Group
22. Febru­ary 2018
Munich — Private equity inves­tor Gene­ral Atlan­tic was successful in the bidding process for a mino­rity stake in the digi­tal divi­sion of ProSiebenSat.1 Group. The parties announ­ced that Gene­ral Atlan­tic is acqui­ring a 25.1 percent stake in NuCom Group. The tran­sac­tion, which is still subject to appr­oval by the rele­vant anti­trust autho­ri­ties, is based on an enter­prise value of the NuCom Group of EUR 1.8 billion.
In the NuCom Group, ProSiebenSat.l Media SE bund­les ten stra­te­gic invest­ments in predo­mi­nantly digi­tal commerce plat­forms, inclu­ding Veri­vox, Parship Elite Group and Jochen Schwei­zer mydays Group. The compa­nies bene­fit from the parent company's high TV reach and mutual syner­gies, and are growing steadily on this basis. With Gene­ral Atlan­tic as a part­ner, ProSiebenSat.1 wants to further expand and inter­na­tio­na­lize the digi­tal division.
Gene­ral Atlan­tic is distin­gu­is­hed by deca­des of exper­tise as a stra­te­gic inves­tor in global compa­nies in the Inter­net and tech­no­logy sectors. Gene­ral Atlan­tic provi­des capi­tal and stra­te­gic support to compa­nies with high growth poten­tial. The fund employs more than 110 invest­ment profes­sio­nals across its offices in New York, Amster­dam, Beijing, Green­wich, Hong Kong, London, Mexico City, Mumbai, Munich, Palo Alto, São Paulo, Shang­hai and Singa­pore, and mana­ges more than $20 billion in assets.
Advi­sor Gene­ral Atlan­tic: Gleiss Lutz
Lead Corporate/M&A Part­ners Dr. Jan Bals­sen (Munich) and Dr. Jan Bauer (Frank­furt)
Dr. Tobias Falk­ner (Coun­sel), Dr. Verena Kopp­mann, Dr. Tobias Harzenet­ter (Coun­sel), Dr. Stephan Dangel­mayer, Dr. Olaf Hohle­fel­der, Dr. Johan­nes Witt­mann, (all Corporate/M&A, all Munich), Dr. Stefan Mayer (Part­ner), Dr. Ocka Stumm (both Tax, both Frank­furt), Dr. Matthias Werner (Coun­sel), Dr. Björn Kalb­fus (Coun­sel), Dr. Manuel Klar, Dr. Theresa Uhlen­hut (all Munich), Dr. Hannah Bug (Berlin, all IP/IT/Data Protec­tion), Dr. Stefan Aubel (Part­ner, Frank­furt, Capi­tal Markets), Dr. Jens Günther (Part­ner), Dr. Matthias Bögl­mül­ler, Dr. Eva Heup (all Labor Law, all Munich), Dr. Reimar Buch­ner (Part­ner), Dr. Jan-Peter Spie­gel (Coun­sel, both Medi­cal Law, both Berlin), Dr. Phil­ipp Naab (Coun­sel), Svenja Bender (both Real Estate Law, both Frank­furt), Dr. Luid­ger Röck­rath (Coun­sel), Simon Fischer (both Dispute Reso­lu­tion), Dr. Petra Lins­meier (Part­ner) and Dr. Daniel Petzold (both Anti­trust Law, all Munich).
Gene­ral Atlan­tic is to acquire 25.1 percent of the shares in the Nucom Group , which includes online plat­forms such as Veri­vox and Parship, the company announ­ced in Unter­föh­ring. The Nucom Group is valued at 1.8 billion euros.
AdTech Ad
This confirmed the specu­la­tion about the deal that had been circu­la­ting for seve­ral days and had alre­ady caused slight price jumps in the share price. The inves­tor is highly regarded in the indus­try for his exten­sive exper­tise. A few years ago, for exam­ple, he was a major share­hol­der in Axel Springer's online clas­si­fieds busi­ness. He is also known in Germany as a co-owner of the long-distance bus opera­tor Flix­bus — in the USA, he holds shares in Airbnb and Uber, among others.