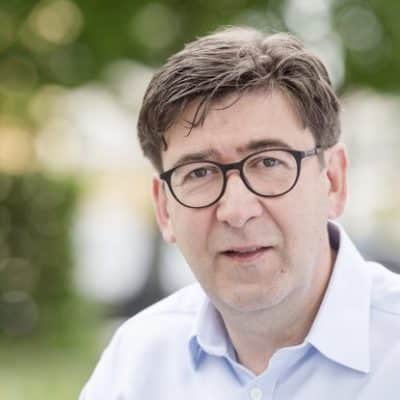 G+D Ventures establishes co-investment platform with Europ. Investment Bank
29. June 2022
Munich — G+D Ventures, the venture capi­tal arm of the Giesecke+Devrient Group (G+D), toge­ther with the Euro­pean Invest­ment Bank (EIB), has laun­ched a co-inves­t­­ment plat­form with a total volume of EUR 50 million to finance Euro­pean star­tups in the trust tech envi­ron­ment. The aim of the fund is to invest in the deve­lo­p­ment of inno­va­tive solu­ti­ons that help to streng­t­hen trust (confi­dence) in a digi­tal (tech) society. These include cyber­se­cu­rity solu­ti­ons, privacy protec­tion tech­no­lo­gies, digi­tal iden­tity manage­ment, and secure authen­ti­ca­tion and payment systems. Giesecke+Devrient was advi­sed by POELLATH.
G+D is a global secu­rity tech­no­logy group head­quar­te­red in Munich, Germany. As a reli­able part­ner for inter­na­tio­nal custo­mers with the highest demands, G+D's solu­ti­ons safe­guard the essen­tial values of this world. The company deve­lops custo­mi­zed tech­no­logy with passion and precision in four core areas: Payment, Connec­ti­vity, Iden­ti­ties and Digi­tal Infra­st­ruc­tures. In fiscal year 2021, the Group gene­ra­ted sales of EUR 2.38 billion with around 11,800 employees.
The Euro­pean Invest­ment Bank is the bank of the Euro­pean Union and also the largest multi­la­te­ral finan­cing insti­tu­tion in the world. Toge­ther, G+D and the EIB pursue the goal of suppor­ting young Euro­pean star­tups in the Trust­Tech envi­ron­ment. This helps to close the funding gap for Euro­pean early stage star­tups in this topic area and to advance young compa­nies dedi­ca­ted to deve­lo­ping inno­va­tive solu­ti­ons for more security.
Advi­sor Giesecke+Devrient: POELLATH advi­sed G+D on all contrac­tual, tax and regu­la­tory aspects of the fund struc­tu­ring with the following Berlin team:
Dr. Philip Schwarz van Berk, LL.M. (London) (Part­ner, Private Funds)
Nele Frie (Asso­ciate, Private Funds)
Dennis Fordan (Asso­ciate, Private Funds)