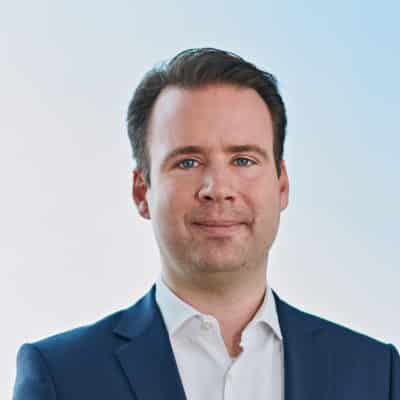 GCA Altium: Raiko Stelten and Thorsten Weber appointed Managing Directors
13. March 2019
Munich, Frank­furt, Zurich — Invest­ment bank GCA Altium has success­fully expan­ded its senior deal team in Frank­furt: long-time employees Raiko Stel­ten and Thors­ten Weber (pictu­red) have been appoin­ted Mana­ging Direc­tors, effec­tive March 1, 2019, to further grow the firm's ongo­ing advi­sory busi­ness around tech­no­logy M&A and financing.
Raiko Stel­ten (38) joined Altium in 2013 and most recently worked as a Direc­tor on a number of M&A tran­sac­tions in the soft­ware, tech­no­logy and health­care sectors. He has been part of the team that origi­nally came toge­ther at Close Brothers/DC Advi­sory for more than 12 years. In total, Raiko Stel­ten has been invol­ved in more than 40 success­fully comple­ted M&A tran­sac­tions. He holds a degree in econo­mics (Univer­sity of Witten/Herdecke) and a Master of Busi­ness Admi­nis­tra­tion from Macqua­rie Univer­sity Sydney.
"Raiko Stel­ten has been a key member of our Frank­furt team for many years," says Sascha Pfeif­fer, Mana­ging Direc­tor at GCA Altium in Frank­furt. "He has been instru­men­tal in estab­li­shing and expan­ding our outstan­ding posi­tion in M&A tran­sac­tions in the soft­ware and IT sector. I am deligh­ted that Raiko Stel­ten will be advi­sing our clients in this conti­nuing growth segment with his exper­tise in an even more respon­si­ble posi­tion with immediate effect."
Thors­ten Weber (40, photo), who also joined Altium's then newly opened second German office in Frank­furt in 2013, has more than 17 years of expe­ri­ence in corpo­rate finance, debt advi­sory and rest­ruc­tu­ring. Thors­ten Weber has deve­lo­ped parti­cu­lar exper­tise in the areas of acqui­si­tion finan­cing, refi­nan­cing and divi­dend recaps. He has also been instru­men­tal in estab­li­shing the savings bank sector in the German mid-cap LBO market as well as estab­li­shing GCA Altium's MidCap­Mo­ni­tor as a regu­lar analy­sis report on lever­aged buyout finan­cings. His previous posi­ti­ons were at Close Brothers/DC Advi­sory, Helaba Landes­bank Hessen-Thürin­­gen and BW-Bank. Thors­ten Weber success­fully comple­ted his studies at the Frank­furt School of Finance & Manage­ment with a Master's degree in Banking and Finance.
Johan­nes Schmit­tat, Gerd Bieding and Norbert Schmitz, Mana­ging Direc­tors of the Debt Advi­sory Group in Frank­furt: "Thors­ten Weber has been a team member from the very begin­ning in our Debt Advisory/Financial Rest­ruc­tu­ring divi­sion, which was laun­ched in 2013. Since then, he has estab­lis­hed important client rela­ti­ons­hips, success­fully comple­ted many tran­sac­tions of various types and expan­ded our exper­tise beyond the clas­sic LBO struc­tures — we are very much looking forward to further, even more inten­sive cooperation."
About GCA Altium
GCA Altium is the Euro­pean divi­sion of GCA. The global invest­ment bank provi­des stra­te­gic M&A as well as capi­tal markets advi­sory services to growth compa­nies and market leaders. GCA opera­tes globally with over 400 experts in 18 loca­ti­ons in the US, Asia and Europe. Built by the people who run the busi­ness, GCA specia­li­zes in deals that require commit­ment, an unbia­sed view, exper­tise and unique networks. www.gcaaltium.com