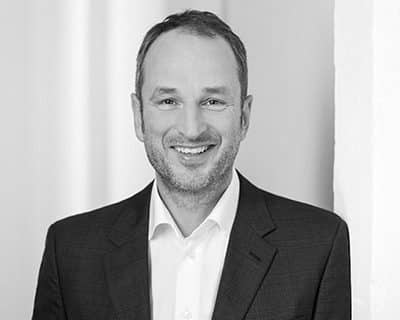 Family Equity: Ossenberg Group takes over Ganymede
1. Octo­ber 2020
Rheine/ Munich — The Ossen­berg Group takes over Gany­med, based in Berg near Munich. The leading German manu­fac­tu­rer of aids for the walking impai­red thus expands its product port­fo­lio and confirms its expan­sion stra­tegy with the acqui­si­tion of the company, which has been highly deco­ra­ted with many design and product awards. Cars­ten Diek­mann, Mana­ging Direc­tor of the Ossen­berg Group says: "With the acqui­si­tion we can further expand our already strong market posi­tion in the DACH region. With the Gany­mede brand and the outstan­ding design products, we can now accom­pany our custo­mers even more compre­hen­si­vely." He said the acqui­si­tion was a major entre­pre­neu­rial step forward. "We will conti­nue to expand inter­na­tio­nally with the Gany­mede brand."
The previous mana­ging direc­tor and foun­der Karen Oster­tag is leaving the company with immediate effect for reasons of age. Produc­tion of the Gany­mede walking aids will in future take place at the Ossen­berg site in Rheine. This means that Gany­mede products remain "Made in Germany". Both parties have agreed not to disc­lose finan­cial infor­ma­tion about the transaction.
Gany­mede serves custo­mers from hobby athle­tes to professionals
Archi­tec­ture and modern bionic design of Gany­mede fore­arm supports are unique in the market and are espe­cially appre­cia­ted by athle­tes — from profes­sio­nals to amateurs and hobbyists.
The Ossen­berg Group deve­lops, produ­ces and distri­bu­tes fore­arm walking aids, light metal canes and ortho­pe­dic aids. The medium-sized company, with around 100 employees, has been selling its products through specia­list dealers for around six deca­des — in recent years also very success­fully worldwide.
The Osna­­brück-based family equity company zwei.7 acqui­red a stake in the tradi­tio­nal company in 2019. For zwei.7, the now comple­ted acqui­si­tion of Gany­mede is an important step for the buy & build stra­tegy of the Ossen­berg Group, which has been pursued from the begin­ning. "We are plea­sed to expand the product port­fo­lio of the Ossen­berg Group with this acqui­si­tion and thus further streng­t­hen our market posi­tion in Europe, says Kars­ten Wulf, foun­der and CEO of the zwei.7 Group. "The Ossen­berg Group has pursued a convin­cing growth stra­tegy in recent years and, as a medium-sized company from Rheine, has built up a quality brand world­wide with its products in the mobi­lity indus­try. The acqui­si­tion of Gany­med now comple­tes the product port­fo­lio," says Kars­ten Wulf.
About two.7
The zwei.7 group was foun­ded in 2018 by Kars­ten Wulf (photo) in Osna­brück. The family equity house invests in high-growth medium-sized compa­nies and takes entre­pre­neu­rial risks with equity capi­tal. The aim is to estab­lish and expand a Euro­pean health care clus­ter of small and medium-sized success­ful compa­nies, and in doing so to contri­bute Kars­ten Wulf's deca­des of expe­ri­ence as a medium-sized entrepreneur.
About Ossen­berg
The Ossen­berg Group is the leading German manu­fac­tu­rer of ortho­pe­dic aids for the walking impai­red. Foun­ded in 2007 in Rheine in eastern West­pha­lia, the tradi­tio­nal company now sells its products world­wide. Last summer, Ossen­berg took over its compe­ti­tor Erwin Kowsky from Neumüns­ter. The Ossen­berg Group employs around 100 people and repor­ted sales of €16.7 million in 2019.